Even though the island of Baleal connects to the mainland of Portugal by a small stretch of sand, it is still an island. The second you step onto it, the whole vibe changes. Having been an island dweller for over 10 years, it feels right at home. The quirky cafes, the ocean sounds and smells, the slower pace, and the raw nature. We are not sure how these unique rock shapes were created, as you can't find much information about the island. But they date back at least 20 million years ago.
From whales to tourism
Baleal used to be a whaling town in the Middle Ages ('Baleia' means whale in Portuguese). The sand connecting Baleal to the mainland dates back to the 15th and 16th centuries when the bay got blocked up by silt. This is also the reason why the whaling stopped as whaling ships couldn't enter the bay anymore with the whale in tow.
Nowadays, Baleal relies on tourism in the summer. The town expanded to shore to accommodate the thousands that come here to enjoy the wind-sheltered beaches (there is a beach for every wind direction) and the excellent surf (because of the peculiar shape of the beaches).
World-class surfing
This area is one of the first surf spots of Portugal, with the first records of surfing dating back to 1965. Because of the annual surf contest at nearby Supertubos, the area has exploded as a surfing destination with an incredible array of breaks. Cantinho da Baía, on the Southside of Baleal, is popular amongst beginners, explaining the many, many surf schools. What makes the peninsula so unique, is that you will find a number of different (types of) spots within a short walking distance.
Baleal Island in Portugal is about 5 kilometers North of Peniche and about an hour's drive from Lisbon.
PIN THIS POST FOR LATER: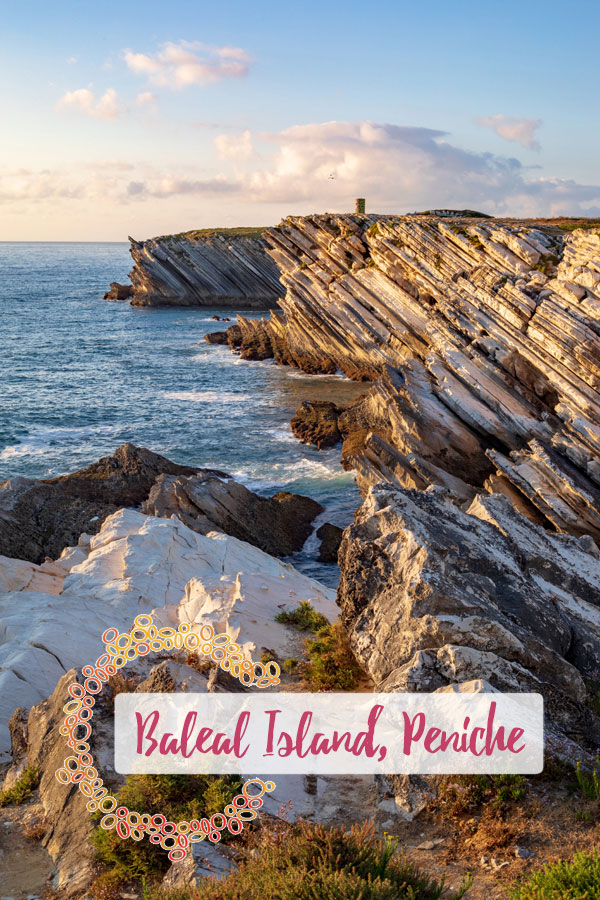 Other articles you will probably love
---