Are you dreaming of buying a home in the Algarve? Who doesn't love the incredible coastlines of the Algarve, the pristine beaches, and 300 days of sunny weather? With its hospitable people, yummy pastel de nata, the cleanest air in Europe, and its incredible history. It is the perfect place to call home. Buying a home in the Algarve might seem daunting, with different rules and some crazy stories of people being ripped off. The Portuguese real estate market isn't transparent, and the language barrier isn't helping either. Make sure to always find a trustworthy real estate professional to guide you.
Why did I write this article? I worked in the real estate industry for over 10 years in different places in the world. Sharing my knowledge might help others avoid making unnecessary mistakes. I also went through the buying process here in the Algarve for my own home when we moved to the Algarve.
I hope these tips will make you more confident!
Buying Property in the Algarve
The most common mistakes when buying a home in the Algarve:
Thinking your real estate agent knows anything
Not finding a great lawyer
Not checking where the dumpsters are
Thinking it's summer all-year-round
Expecting a cool, breezy house is a good thing
Buying a property that is unhealthy for you
Not checking surrounding plans with the city council
Not checking if you can actually live on the property
Risk losing your deposit
Not realizing the risks of the forest fires
Mistake #1: Thinking your real estate agent knows anything
Not sure if it comes as a surprise, but the real estate agents in the Algarve aren't the best. As an ex-realtor, I must say, that I was astonished by the lack of professionalism here. The majority of the estate agents here do not have a clue what the role entails. In most cases, they are simply the ones making it possible to enter a property. And that's it. Even answering a simple email is a big ask for most.
The reasoning why there aren't many good realtors is simple: the demand is high for properties in the Algarve. Also, everyone can become a real estate agent.
My advice: This was my experience with several real estate agents in the Algarve. To be fair, there a few good ones out there! It will cost you some time to find a realtor you can trust. By asking them the right questions you know soon enough how experienced they are. It would be great if you find a true professional. If not, I would suggest to do your homework, understand the market, and find comparable listings.
Mistake #2: Not finding a great lawyer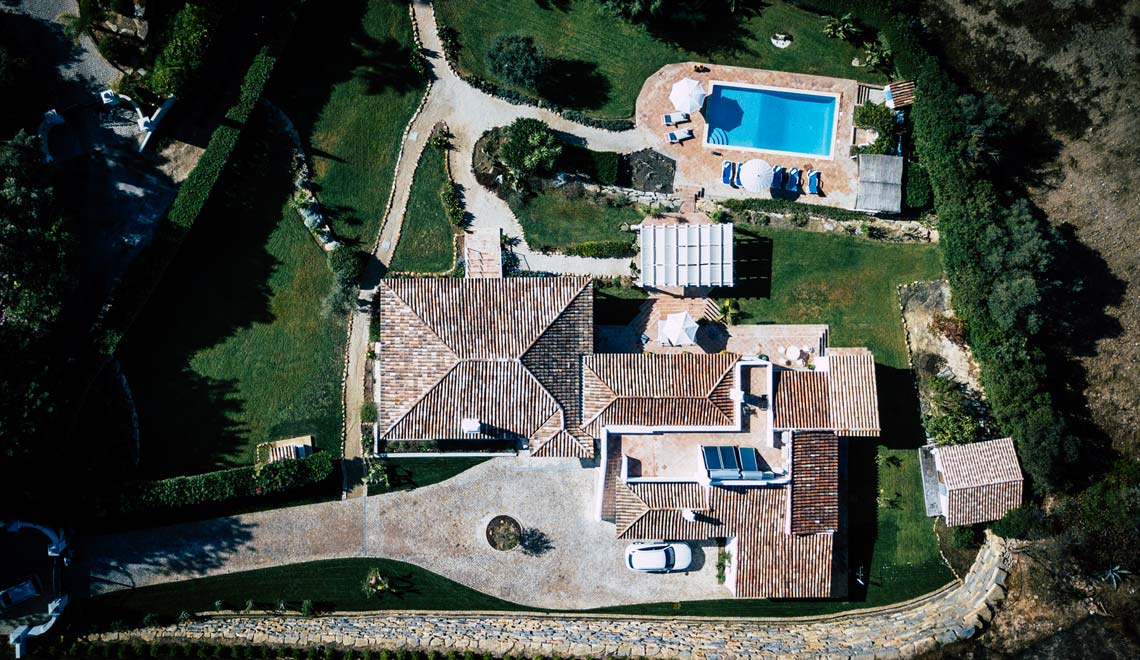 In the search of buying your home in the Algarve, you need to find a lawyer. Every real estate office will have a lawyer they favor and always work with. The lawyer negotiates the promissory contract with the sellers' lawyer. This process can take up weeks. Once signed it rules out possible other buyers. If a property is in popular demand, some 'bad' lawyers will elongate the process so other offers can still be entertained. The lawyers' fee is a percentage of the purchase price.
My advice: make sure to research and invest in finding a good lawyer. We were lucky to get in touch with a great one who was extremely diligent and always had our best interest at heart.
Good to know: the promissory contract and other legal documents are always in Portuguese. Make sure your lawyer will have the document translated, so you understand what you sign.
Mistake #3: Not checking where the dumpsters are
The garbage system in Portugal isn't top of mind when buying a home in the Algarve. But, on every block or so there's a row of different dumpsters and you can separate & recycle your waste. You don't want your dream property to be near these dumpsters. Why? First, to avoid waste in your front yard. Your neighbor will dump their trash right next to the full dumpster and the wind carries it over. Second, the noise of your booze drinking neighbor getting rid of his weekend intake. Together with the seagulls and other vermin, and of course, the stench doesn't make it the best decision.
My advice: Always try to discover the neighborhood you're living in. You don't want the dumpsters too close, but also not to far away so you can get rid of your trash. Who hasn't forgotten their trash bag in the car for a whole day?
Mistake #4: Thinking it's summer all-year-round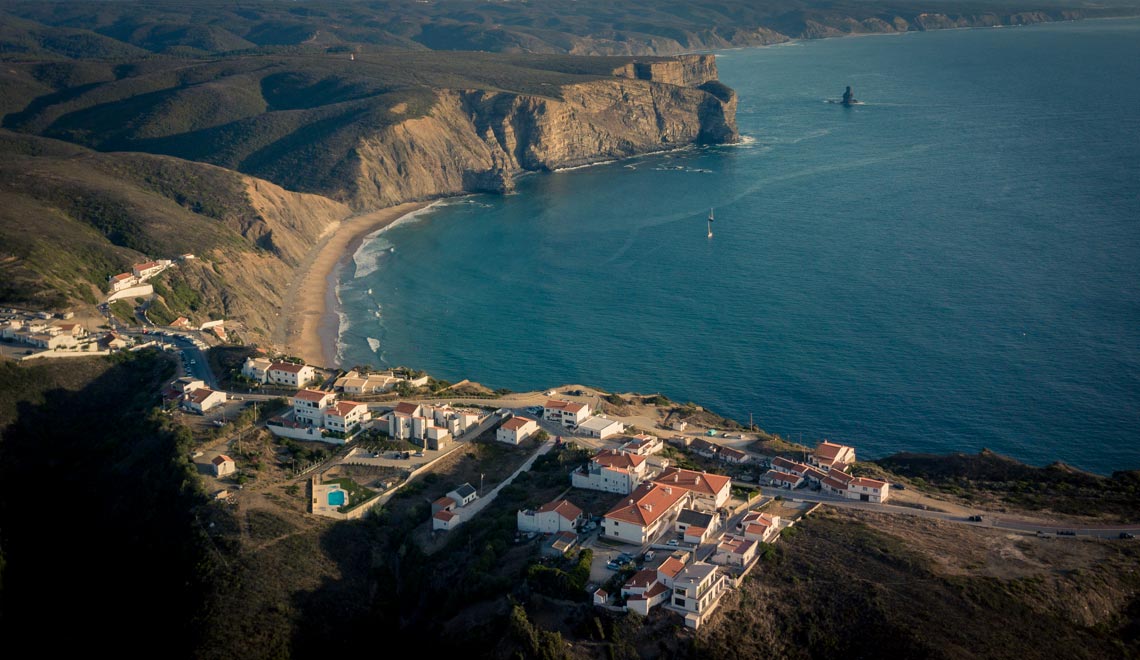 Most buyers are looking to find their dream home in the Algarve in the middle of summer. The Algarve claims to have the best & warmest climate in Europe and the most hours of sunlight. This is all true but that doesn't mean it's summer all year. November until April don't always have clear blue skies and are nice and warm. The temperature drops, and the cool ocean breeze you like so much in Summer, isn't so enjoyable anymore in winter. Also, shops, restaurants, and bustling streets turn into a different scene in winter. With everything closing at the end of the season it can be a bit of a ghost town.
My advice: What's the reason for owning a property in Portugal? Live and work year-round, or is it your second home? If it's your second home, when are you planning to come? Summers can get crowded but you'll have the certainty of the great & sunny weather. If you plan on having a winter escape, I suggest to visit and look at properties in those months and see if it's in a still lively neighborhood.
Mistake #5: Expecting a cool, breezy house is a good thing
I own up that I made this mistake myself. If you view a property on a hot summer day you are happy the house feels cool and breezy when you step into the door. As explained in the previous mistake, it's not warm the whole year. Coming to winter you understand why. Portuguese houses are cold and in many cases do not have a central heating system. And getting it warm is hard. People sometimes even wear their winter jackets inside.
My advice: Each property has an energy certificate to determine its thermal efficiency. Ranging from A which is the best to G which is the worst. Since 2009 they are a legal requirement for all properties sold in Portugal. Check this rating to understand what to expect before you buy your property. By the way, it's not mandatory to make the suggested improvements to get a better rating. Also, I would suggest visiting properties during the winter period. If you like the property without the sunny weather and the blue skies, you must really like it. Also, check if there is a form of heating, as you need it.
Mistake #6: Buying a property that is unhealthy for you
Ok, I hear you thinking: "What's this one about?" This has everything to do with the way the houses in Portugal are built. Often, without proper insulation and heating, so the humidity levels inside houses can get too high. And this is unhealthy. The ideal humidity is about 40–50% RH. Natural ventilation, by opening doors and windows, definitely helps. In the summer this is easy to do. However, that's much harder on the colder days in winter. It's hard to avoid condensation on the windows and getting mold, and it's almost impossible to dry your laundry.
Chances are you will fall in love with one of the many 'older' but oh-so-beautiful typical Portuguese houses. In that case, there are lots of ways to help you deal with it. Like investing in a dehumidifier, a heater, the right paint, a dryer for your clothes, and making sure to ventilate as much as possible.
My advice: Make sure you know what you will be dealing with. Bring a hygrometer if you want to buy a property. It's a device that will measure the humidity levels and it's such a small investment. If you don't own one, keep an eye out for moist and peeling paint during the showing of the property. This indicates the property is too humid. Look carefully close to the ground, as in the Algarve there is a lot of morning damp. That's why you will often see tiles or rocks on the outside wall until about 1 meter off the ground (saves a lot of painting). And use your nose for the typical 'old' house smell or a musty aroma.
Mistake #7: Not checking surrounding plans with the city council
You have your eye on this well-priced property with this incredible unobstructed view. Your real estate agent might forget to mention this view will soon turn into a new solar park. It won't be the first time this happens. And it is usually with a foreigner, as they don't know how to check, or things get lost in translation.
My advice: It's a great way of testing your estate agent. As mentioned before, they aren't always trustworthy but give it a chance. If you don't get a clear answer (YES or NO), they are avoiding to give you an answer. And that must ring a bell! I have asked a few agents the question "what will happen to this piece of land in front of the property?" and I always got the same answer, "it's been this way for years" No clear answer. Find out yourself and go to the City Council. It's worth the hassle!
Mistake #8: Not checking if you can actually live in the property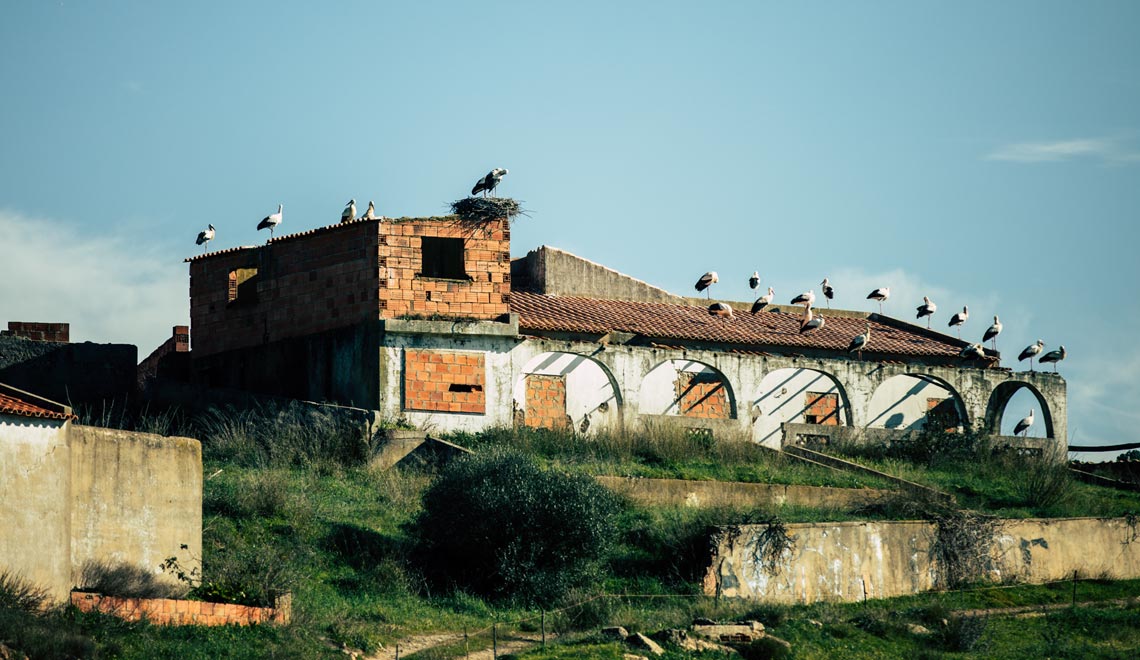 There are these very cute characteristic properties on the market here in the Algarve. You might have seen the typical white & blue Portuguese farmhouses online. Some with asking prices so low you might want to throw in an offer right away. Before you get carried away, always check if the property has a habitation license. This is something you can also check with your lawyer. The Algarve offers a lot of affordable, huge pieces of land with some old ruins on it. In most cases, it's only allowed to rebuild the ruin and the rest of the estate ground has to be used for agriculture purposes.
My advice: A property priced too good to be true, must ring a bell. Make sure to ask your lawyer and/or estate agent what the possibilities are. And check the habilitation license!
Mistake #9: Risk losing your deposit
Have you found your dream property in the Algarve? And you and the seller agreed on the purchase price? Congratulations! It's time for the next step. Now your lawyer will draft you the promissory contract and will ask you to pay the deposit. The deposit equals 10% to 20% of the agreed purchase price. Once you pay the deposit, there is no way back anymore. The property is yours to buy. If you want to withdraw the purchase for any reason, you will lose your deposit. And sometimes it's even required to pay for the real estate commission on top. Only in rare cases with strict conditions, you could get your deposit refunded.
My advice: Carefully draft your promissory contract with your lawyer. If you need a mortgage make sure there is a way out with an extra clause to refund your deposit. If you don't need a mortgage, you need to realize that once signed, there is no (easy) way back.
Mistake #10: Not realizing the risks of the forest fires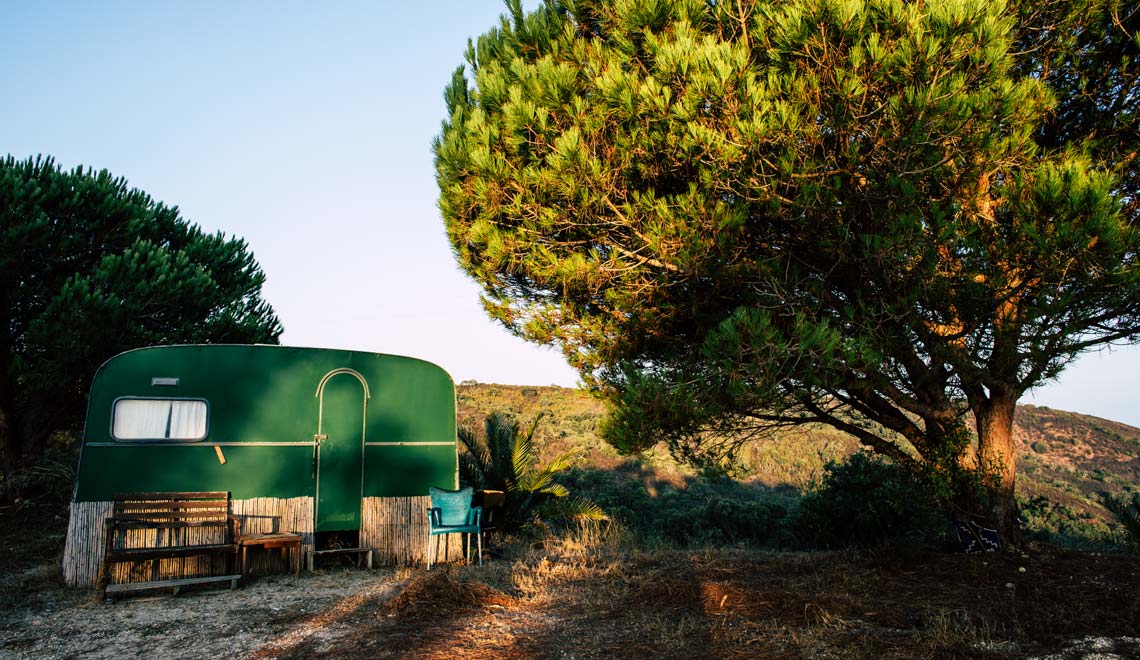 It's gorgeous to live in the middle of a forest. And for a second home-owner, it's nice to be surrounded by nature. That's understandable. However, please be aware of the hazards. In summer temperatures can rise and it can get extremely dry. These are the perfect ingredients for the many forest fires we have in the Algarve. In the 2 years that I have been here, I have seen the devastation of what the fires do. As this is a common treat here in the Algarve as well as the rest of Portugal.
My advice: Location, location, location. That's always of importance when buying a property. But keep in mind the hazards of where you choose to live. There is a website you can check to see where most fires occur: fogos.pt (it's in Portuguese).
Extra tip: The Algarve is a higher-risk area for earthquakes. When you get your home insurance, check if it includes damage by earthquakes.
Conclusion
Take your time, do your research, visit multiple times, and find professional people who you can trust. There are some incredible places in the Algarve with a diversity of beautiful properties, so I am sure you will find the perfect home for you!
If you are interested, please read my other article Mistakes Buying a Home in the Caribbean, which thousands of people read every month.
Other articles you will probably love
---