If there is one thing you can't miss during your vacation in Curacao, it's most definitely a day trip to Klein Curacao. Klein Curacao is a small island off the coast of Curacao. Depending on which boat you take and the conditions of the ocean, it will take you between one and two hours. It's basically just one beach, but what an incredible one. Perfect white sand, ridiculous clear blue water, and almost always sunshine. The rest of the island is flat, arid and with hardly any shadow to be found. So it's about 50% perfection. What is it about this place that makes it so special?
I feel like I have a special bond with this little Caribbean gem. When arriving in Curacao a long time ago, I worked for about 4 months on a catamaran filled with tourists. So twice a week, I had the best office in the world. In the years after, we kept coming back and I eventually chose this island to ask Susan to marry me. So now, it is in our hearts forever.
A day at Klein Curacao will leave you tired, sunburnt but full of memories. I, for one, am looking forward to my next day trip to Klein Curacao. What a place!
How to get to Klein Curacao
There are different boats to choose from, all with their own negatives and positives. Check the reviews and see what suits you best. If you can get a group of people together, you should try a private charter, which you can usually find by checking fishing charters (my personal favorite). This will bring down costs as you can bring your own food and drinks.
Upstream boating
Not many people that live in Curacao have actually ever made the trip to Klein. The rough boat ride might have a lot to do with it. The trade winds often produce medium-sized waves, which have to be faced head-on on the way over. There are hardly positive sides except for the abundance of flying fish. Luckily, the reward is great and the way back is often a smooth ride.
At one point you will see the lighthouse (which we call the 'Big Dildo'). When arriving at Klein, you will instantly know why you endured the hardships; the clear blue water is RIDICULOUS. Oh, look, a sea turtle!!
Tips:
A catamaran is your safest bet for a stable boat but they carry a lot of people
- In order to not get seasick, keep looking at the horizon, don't sit right above the engine, keep talking to people. You can take a motion sickness pill before departure if you really think you need it
When arriving at Klein Curacao, drink something with a lot of sugar, it helps
Overheated island exploring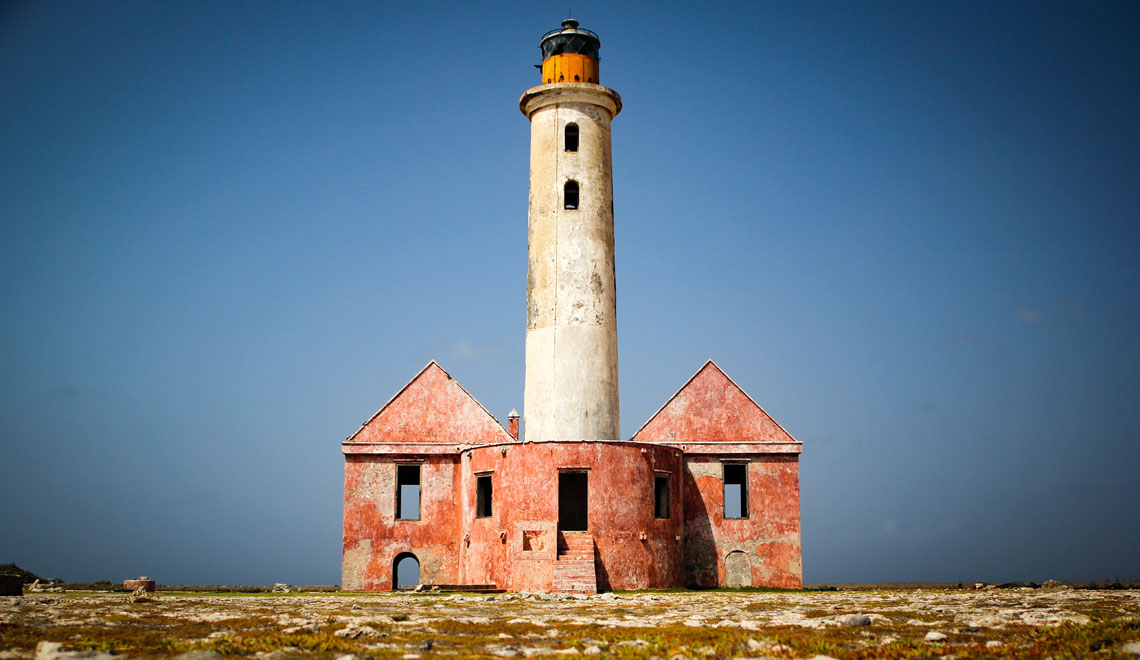 You best start your day on Klein Curacao is taking a walk on the island. It is early, so the sun is still gentle. To get to the North Shore and back will take you about an hour. You can visit the lighthouse and see some shipwrecks. There isn't that much to see, although there is this kind of apocalyptic Robinson Crusoe feel to it. To completely around the island is a little bit too much.
Tip:
If you only have one day to spend there, I would advise to only walk to the lighthouse and back and get in the water as fast as you can
Must Read: TOP THINGS TO DO IN CURACAO
Underwater wildlife
First, start with a snorkeling tour. In front of the beach, the water is incredibly blue because of the sand bottom. The more sand, the less coral, the less to see. For some great snorkeling, you have to either go to the blue drop off or get to the far left or right side of the beach. Klein Curacao is one of the few turtle nesting sites in Curacao, so there is a bigger chance to see sea turtles. But also be on the look-out for balloon fish, barracuda, trunkfish, and if you are lucky, a stingray.
There is no dive school on the island, so if you want to dive there, you have to plan ahead or go on a special dive trip. The best diving is done on the Northside of the island but you can only dive there when the ocean is flat. And that doesn't happen too often.
Often, schools of small fish gather close to shore. This means dinner time for the pelicans. It is a spectacle to see their hunting methods with kamikaze dives.
Tips:
Beware of currents and wear fins while snorkeling
Do NOT touch the sea turtles, they definitely do not like it
Surfer's paradise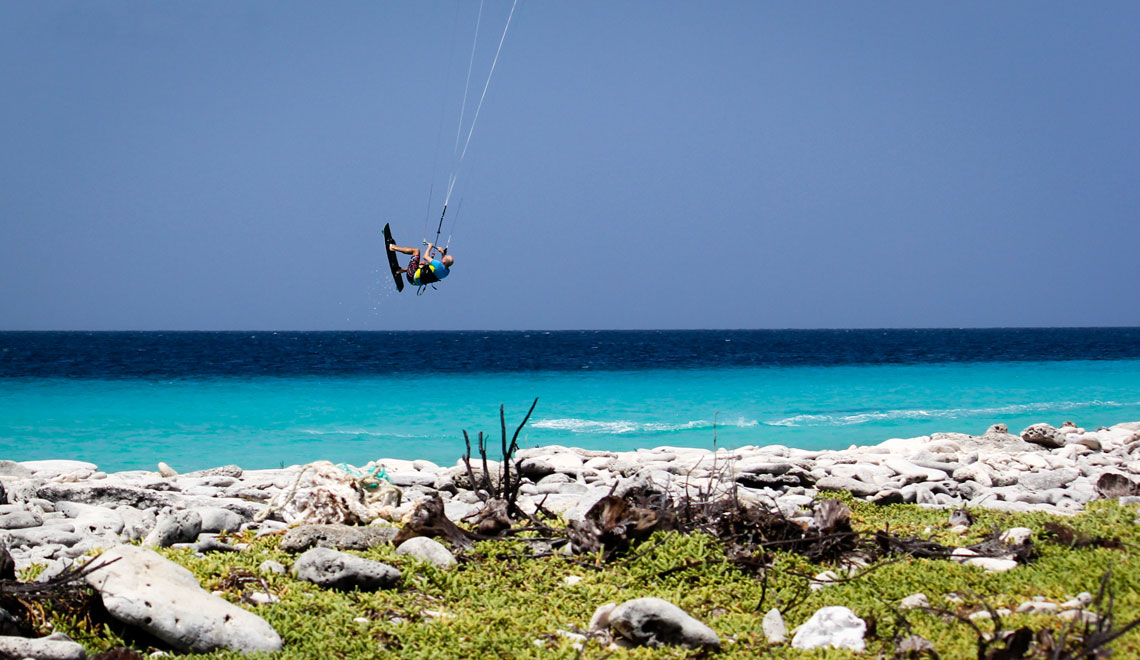 Klein Curacao is well-known for being one of the top kitesurfing spots in the Caribbean. For the surfers reading this, there is no better feeling than riding on clear blue water and seeing the coral and sea turtles fly by beneath you. Because the island is so flat and there is almost no vegetation, the wind is not obstructed. This means that you can stay fairly close to shore. In front of the island, the ocean is flat but the more advanced surfers can even do some wave riding on the far right. The spot is also great for windsurfing. A couple of times a year, when the swell is just right, waves pop up on the far sides, providing crystal clear waves. These waves are only for very experienced surfers and only the locals know when the wave breaks.
Tips:
If you decide to bring your surfing gear, connect with local surfers in advance for tips and tricks
Always respect the locals, who are at their home spot
Beach BBQ & cooler plundering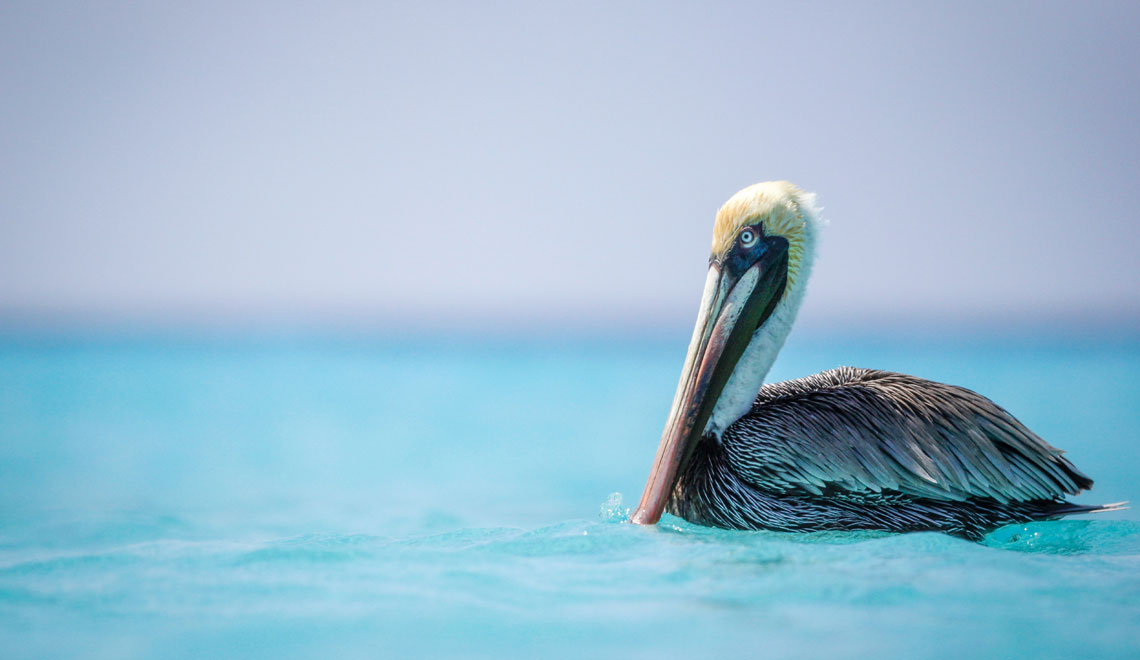 After all that walking, snorkeling, and surfing, time for some food and drinks! Most of the day-trippers will have an all-inclusive arrangement and they fix you a great bbq and provide coolers on the beach. If you charter a boat, do not forget to bring a small bbq and all the tools. It is just the best feeling to bbq on the beach with friends, drink beers and rum in the waterline, and throw around a ball or frisbee.
Tips:
Bring floatable devices and truly get into relax mode
Keep a water camera close, you never know when a turtle pops up beside you
Bring lots and lots of suntan lotion. Apply every hour!
Must Read: TOP THINGS TO DO IN CURACAO
Tipsy ride into the sunset
After a full day in the sun and a couple of drinks, the world looks even prettier, but unfortunately, it is time to go home. Most day-trippers leave between 3 and 4. For those that are with a private charter, they are in luck. You will have the beach all to yourselves. You do have to be back in the harbor before dark, so expect to leave at 5 pm at the latest.
All aboard and if you weren't relaxed already, now is the time to go into overdrive. A smooth ride back on the waves, the sun setting right in front of you. One last look at Klein Curacao, disappearing in the distance. Golden hour is starting: magical. And yes, there is a chance dolphins will pop-up!! I must say that my dolphin rate is about 1 out of 8 trips to Klein Curacao. So hopefully you get lucky!
Now you know: a day trip to Klein Curacao is a must!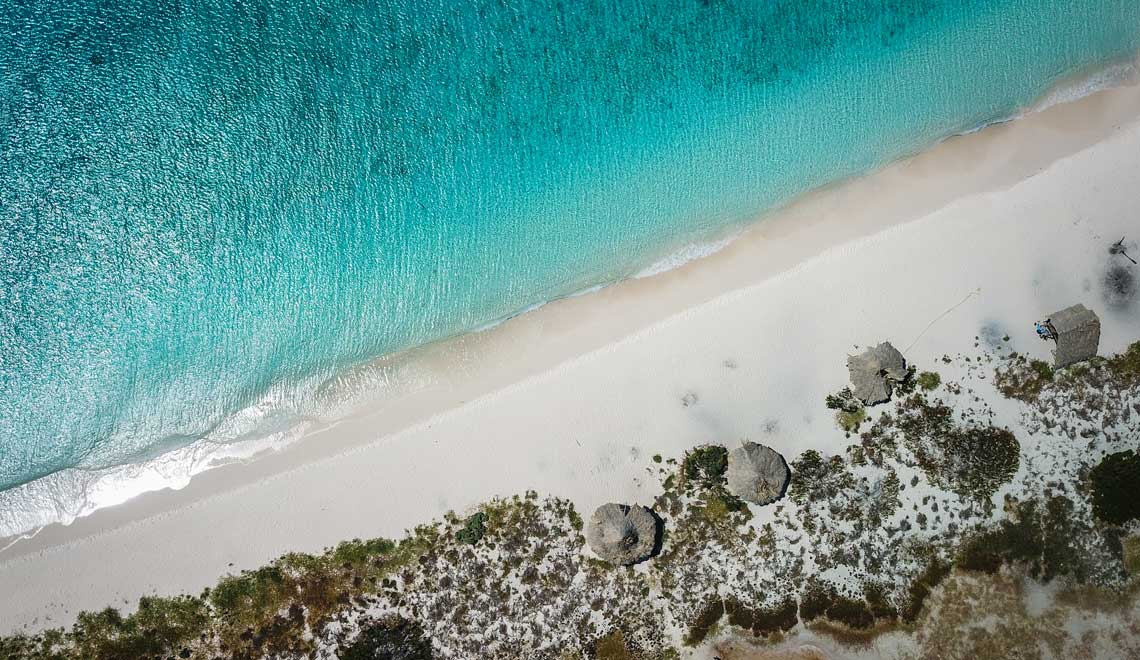 PIN THIS POST FOR LATER: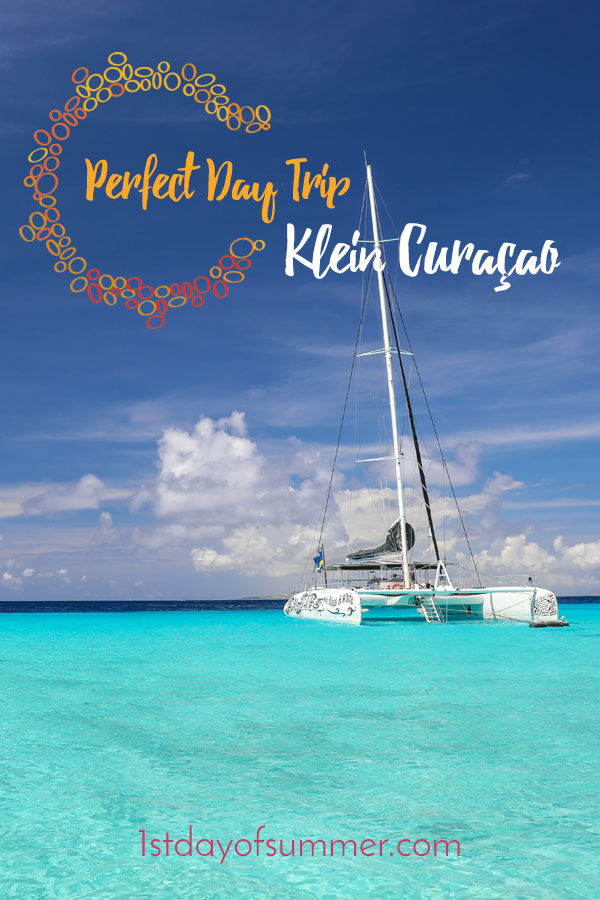 Other articles you will probably love
---