The fun thing about living in paradise is that your weekend getaways are a bit different. City trips are cheap and easy to do if you live in or near a city. If you live on an island, you go island hopping. A day trip to St. John in the US Virgin Islands is one an absolute must!
Island hopping
A short beautiful ferry ride from the West End of Tortola brings us to our neighbouring island, St John. In just 20 minutes you enter the 'promised land' in Cruz Bay. Even though it doesn't feel like you are crossing a border, don't forget to bring your passport.
If you are staying in St. Thomas, you can take a short, easy ride with the ferry from Red Hook.
Learn why St. John is paradise
Sebastiaan and I wanted to rent a car to discover this island at our own pace. But it seemed hard and expensive as a European to rent a car. We had to pay about $120 for a car for the day. I can take loads of taxi rides for that kind of money. If you are American you won't have any problems and extra costs.
So no car for us. I must admit we were lucky it didn't work out with the car. Our alternative was to go for a touristic tour around the island. Not something we like to do. We were in a small group as it was low season. Our St. Johnian tour guide was the best. He knew everything about the island. He was knowledgeable about the architecture, the history, the indigenous flora, and the fauna.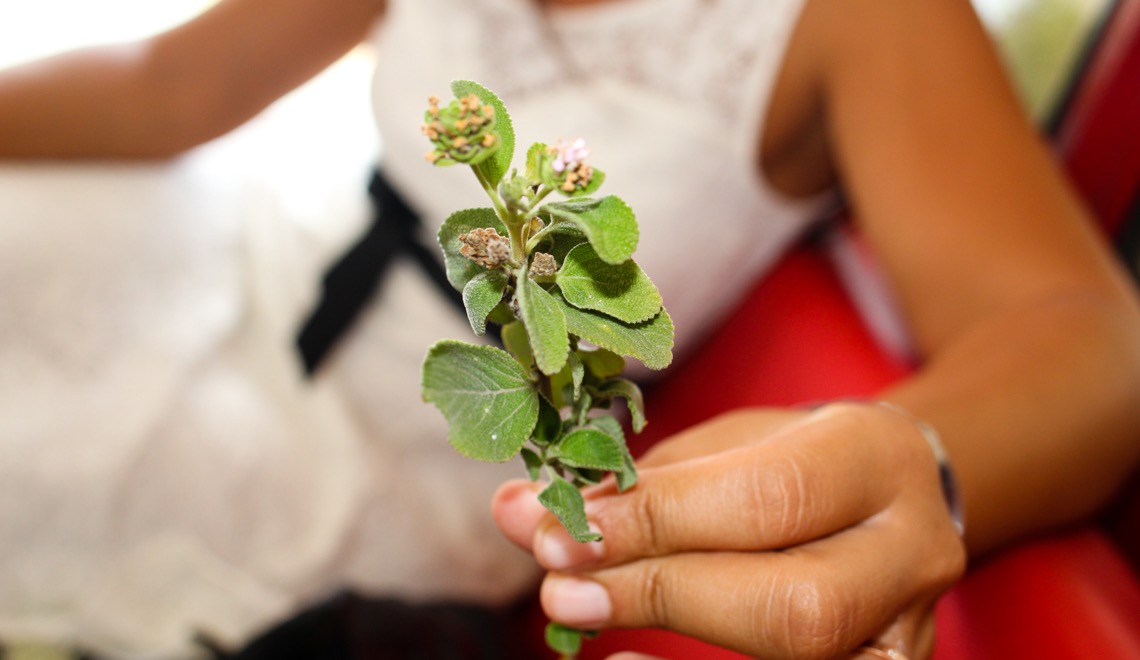 We learned so much more than just driving around ourselves. Did you know about the Tree of Life? Also, called the Moringa tree? Look it up online. Its leaves are full of vitamins and are soo healthy.
BVI is known as Nature's Little Secrets. The bigger secret is that St. John's nature is even more spectacular. Many people have fallen in love with the island, like me. Laurance Rockefeller was one of them and he purchased a bunch of land. He had the foresight to know that overdevelopment would just ruin this beautiful place. He donated the land to the US Federal Government for the use of a National park.
On our tour through the clean and well-maintained parks, we came across some of the wildlife of St. John. I feel so lucky that we encountered a deer sipping from a stream. What a beautiful sight. Just a shame I couldn't get the picture. And then there are a lot of mongooses. You will see them running in the woods and crossing the roads. Watch out as they might steal your food if you leave your bag with treats unattended.
The perfect beach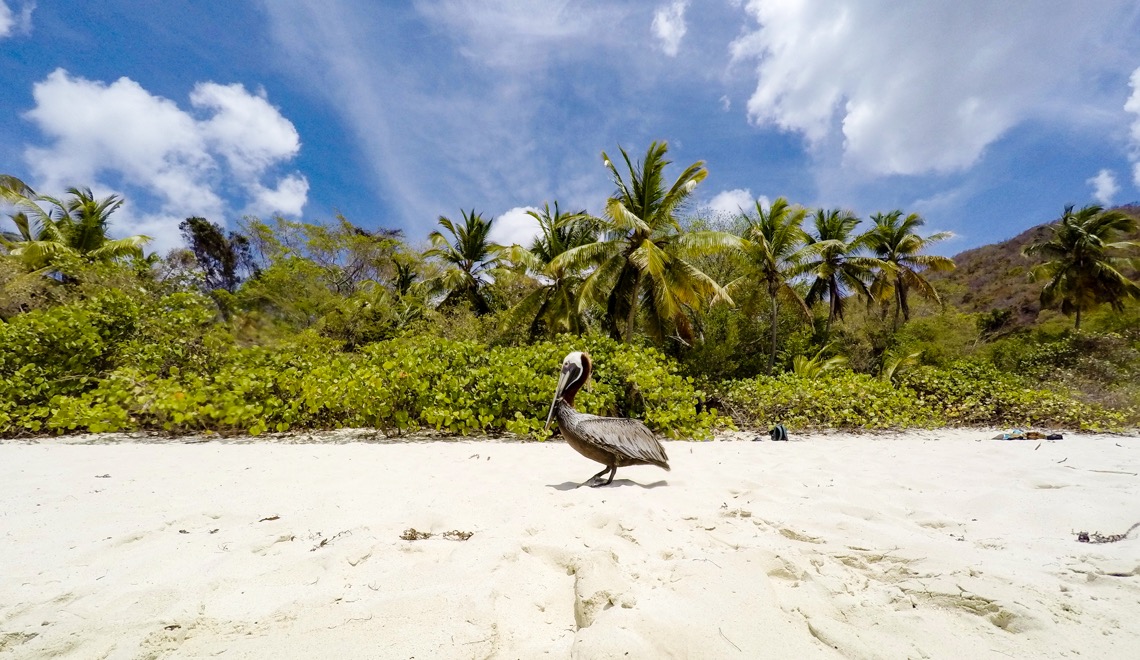 After the tour we were dropped at his favorite beach in the National Park: Trunk Bay. Trunk Bay seemed to be a favorite beach to many others. It was crowded. I understand the reason why, as this was one of the most amazing beaches I have ever seen. The water is so clear we could see a reef shark from the beach. And to top it all a stingray joined us in the water. We did not even need snorkeling gear. Pretty amazing.
Fun & Delicious Cruz Bay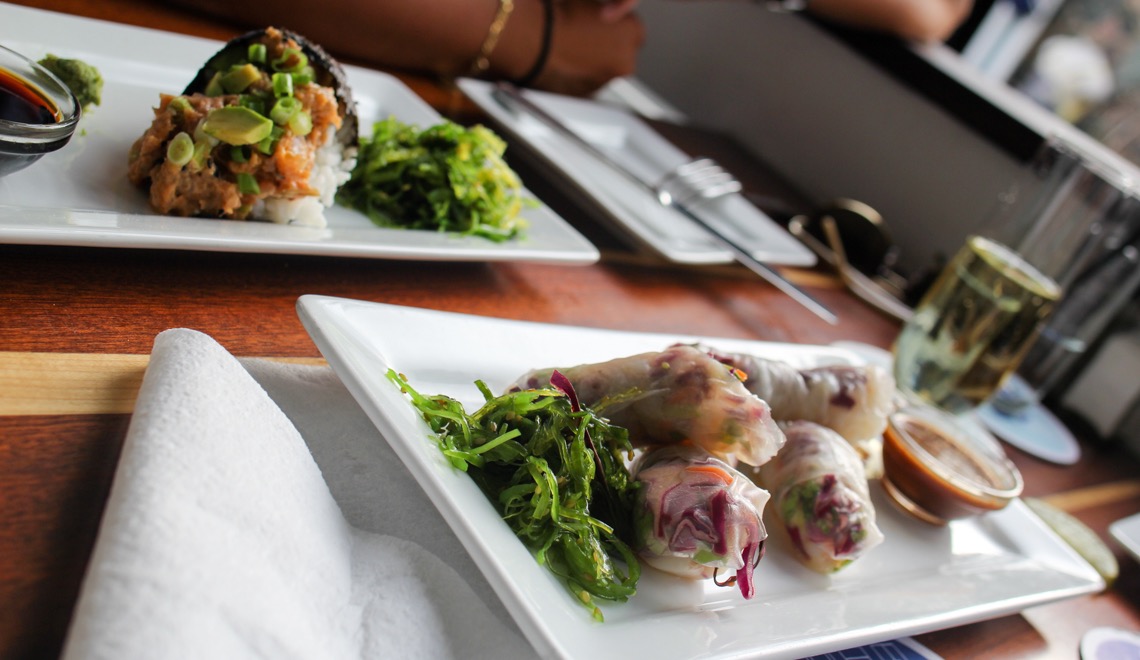 We were getting hungry so we went back to Cruz Bay. A lot of diverse people wander around the streets and I could see some Spanish influences. Everybody looked relaxed, laid back but still stylish. The town has a bit of a hippie vibe to me. I loved it.
Bars and shops everywhere. Even a beach in town. I love to sit down drink a glass of bubbles and have fancy bites while watching other people wandering by. So that is exactly what we did. On every corner, there is something else happening. Loads of people from St. Thomas come here for a Sunday afternoon drink and I understand why.
This is just an awesome peaceful place. I never wanted to leave even though it was time. St. John has stolen my heart.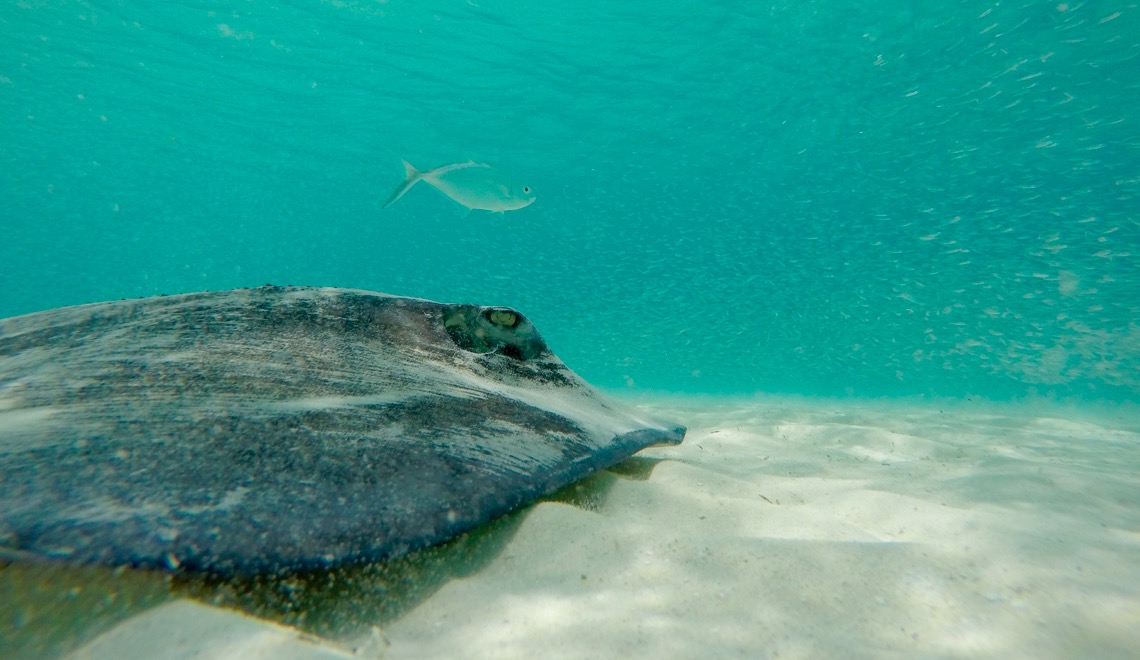 Other articles you will probably love
---