After I wrote this article and I was proofreading it, I noticed that a lot of these tips highlight a negative aspect of the Caribbean. Let me start by saying that the positives of a vacation to the Caribbean outweigh the negatives by a thousand times. These tips for traveling to the Caribbean are just to help you be prepared and have an even better vacation.
Tips for Traveling to the Caribbean
Follow these tips and be prepared for your travel to the Caribbean:
Summer clothing only: bring a sweater or 2 just in case
Bring enough money: island have to import a lot and can get expensive
Use mosquito repellent: or avoid the rainy season
Expect flight delays: bring a good book
Hydrate: drink a lot of water
Bring some cash: for emergencies
Use enough sunscreen: double the factor, double the frequency
Watch out for temptation: sunshine makes people happy and beautiful
Avoid crime: be smart about it and you will have no issues
Relax: it's the Caribbean!

Summer clothing only
Let's first start with that the weather in the Caribbean is just incredible: 26-30 degrees Celsius (78-86 Fahrenheit) almost year-round. And the ocean is always warm: 26-28 degrees Celsius (78-82 Fahrenheit). Blue skies but often some clouds to give you a breather from the direct sunlight. Love it!!
Of course, there are differences. If you stay at the beach, the ocean breeze brings cooler air and it can get a little chilly. Some islands are mountainous and the higher you get, the colder. For example, the Dominican Republic has the highest mountain of the Caribbean and sometimes it is covered with frost. Overall, since we have been around many of the islands, you can manage with just shorts/skirts and some shirts and a few summer dresses. Bring just 1 or 2 sweaters or hoodies and 1 or 2 long pants for the rainy colder nights.
Tips:
I usually wear jeans during the flight to block the ridiculously cold A/C. It saves space in my suitcase so I can bring more swimming shorts
The locals know what to wear so you can also buy some new clothes during the first days
Flip flops are always the latest fashion trend in the Caribbean!
MORE USEFUL ARTICLES ABOUT THE CARIBBEAN
Bring enough money
Everything is more expensive than at home. This is not that you are being taken advantage of because you are a tourist. The simple fact is that a lot of food and goods have to be imported from abroad. This means shipping costs and import duties. In the small populated islands, just to produce electricity and running water is difficult and expensive. It all adds up to higher prices in the stores and restaurants. It's just part of the Caribbean island life. Remember that in most cases the prices are fair.
For some reason, there are a couple of products that tend to be a lot cheaper here. Strangely, those products are rum and cigarettes. Yes, people, great news for those who want to go all out on their vacation.
Some islands are ridiculously expensive, just because the rich and famous love to come party. An example is St. Barth, which is an amazing island, but who wants to pay more than 10 euro for a beer? Even if you have money, this is too much.
Tips:
Buy a cooler at a department store on the first day. On most beaches, you are allowed to bring it. Go to the supermarket, buy food, drinks and some ice and you save a lot of money
As rum is cheap, order Cuba Libre or any rum-infused cocktail at the bar
There are always happy hours happening somewhere on the island, take advantage, get your drinks half-priced or two for one
In my opinion, rent a car instead of relying on the taxis. Just a few islands have Uber and taxi drivers still think they rule the world and overcharge heavily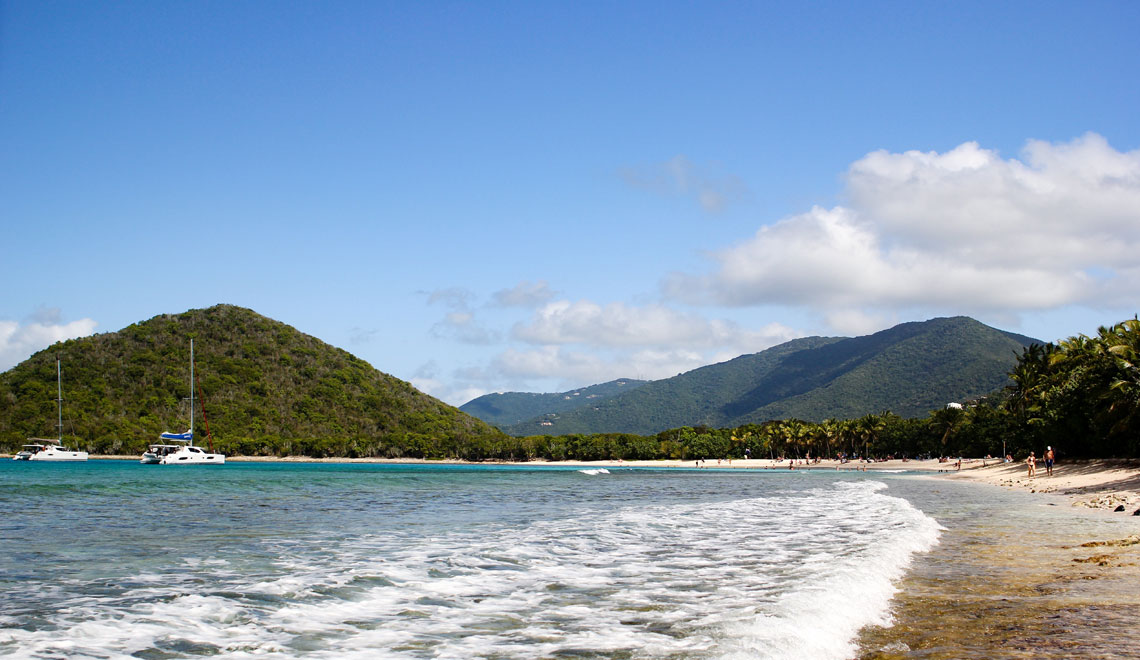 Something for the mosquitos
As I mentioned, the Caribbean has a great climate and most islands have lush, green vegetation. For those palm trees to grow, it needs to rain every once in a while. The combination of still water puddles and heat isn't the best. It provides a breeding place for legions of annoying mosquitos.
Tips:
Although too much mosquito repellent is not good for the skin, if you are only here for a couple of weeks, please use it. Especially in the rainy season, when diseases like dengue and zika pop up
Wear long loose light-colored clothing, mosquitos are attracted to dark colors. A pro tip is to wear clothes with dots on it (bright red with white dots) as mosquitos get disoriented by the polka dots. But it depends on the year's trend if that is going to make you look silly or not
There isn't any solid scientific evidence to back it up, but vitamin B makes you less likely to be a target for these annoying creatures.
Buy a bug zapper on the first day of your vacation, it feels gratifying zapping them out of the sky!
I don't really mind the mosquitos that much. If you do, I would recommend you to travel outside of the rainy season. The downside of traveling in the dry season is the less green landscapes.
Expect flight delays
Traveling from Europe or the USA to the Caribbean with any of the known big airlines is usually not a problem. But when you want to go island hopping with any of the Caribbean carriers, it's best to pack some patience. These airlines are small and fly with older planes. Time planning is not their forte and the service level is not the best. Although there are a few exceptions!!
Tips:
Communication within Caribbean organizations is usually horrible. The person at the counter probably isn't informed and doesn't know anything. So don't bother getting mad. Chances are they will say the plane coming soon, just to get rid of you
If the plane is at the gate, expect to leave within the hour. If not, sit back and relax
Often at airports, bars close for the evening. So if you see a bar with beers, buy some of those and some bags of chips, and you are good to go for a few hours
MORE USEFUL ARTICLES ABOUT THE CARIBBEAN
Bring some cash dollars for emergencies
Whatever currency an island has, you can most likely pay with US dollars. There is not always an ATM around and I have experienced that the phone line of the credit card machine does not work. But cash always works, even in this highly digitalized world.
Tips:
Don't forget to unlock your bank card for usage in foreign countries
Whenever you see a secure ATM machine and you are getting short on cash, use it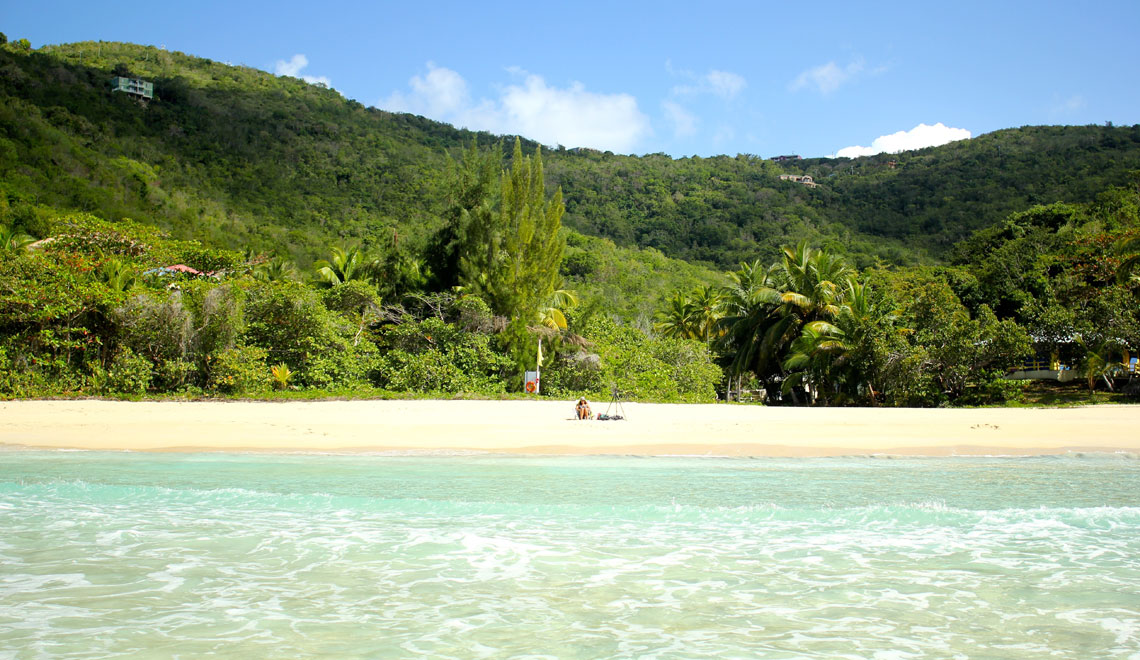 Sunscreen: double the factor, double the frequency
The Caribbean is quite close to the equator so the sun gets pretty high and intense. Add the high frequency of sunny days and you can imagine this is not good for your skin. Getting a tan does look healthy, but too much sun isn't good for you at all. I've been in the Caribbean for over 10 years now and I tend to avoid the sun as much as I can. The reason I love living here is I do a lot of outdoor sports, so I will always catch some sunlight. Personally, I use sunscreen lotion with factor 50. 50? Yes! You still get a tan but you won't burn that much. It also helps to wear UV protected rash guards or surf tees.
Tip: a general rule is to apply a new round of sunscreen every hour. Please wait a while after applying sunscreen to jump into the ocean. The not absorbed lotion is bad for the coral reefs and the fishes.
The temptation is all around you
It sunny, it's warm, everybody has a tan, there are bikinis & bathing suits, big smiles and let's be honest: Caribbean women are beautiful as there is a mix of cultures and influences from places like Latin America. And a true fact: on a lot of the Caribbean islands, there are more women than men. So ladies, keep your man on a leash, and for the men, focus on your partner and let all the beauty around you sparkle the romance between you!
And for the singles out there: soak in the culture :).
MORE USEFUL ARTICLES ABOUT THE CARIBBEAN
Think smart and crime is not an issue
Check travel advice for specific countries and islands before you leave. Some islands, like the BVI, Aruba, and St Barth are very safe. On some islands like Puerto Rico, USVI, and Sint Maarten, you can relax but be aware of your surroundings. Islands like Jamaica and the Dominican Republic can get a lot more tricky.
Basically, the same rules apply as in a big city. You have all kinds of neighborhoods including some bad ones where you don't just walk on the street late at night and leave valuables in your car. While on a vacation you are super relaxed and maybe not as observant of your surroundings, which makes you an easy target. Travelers usually bring their expensive phones, a DSLR camera, a laptop, a full wallet, etc. And the thieves know.
In some countries, the minimum wage is no more than US$200 a month. So, when your phone can provide one month's worth of food, please be careful. If you check your surroundings and avoid dark alleys and walking alone, you should be alright.
Tips:
Never leave valuables in your car
On some of the islands, don't lock your car, which could save a broken window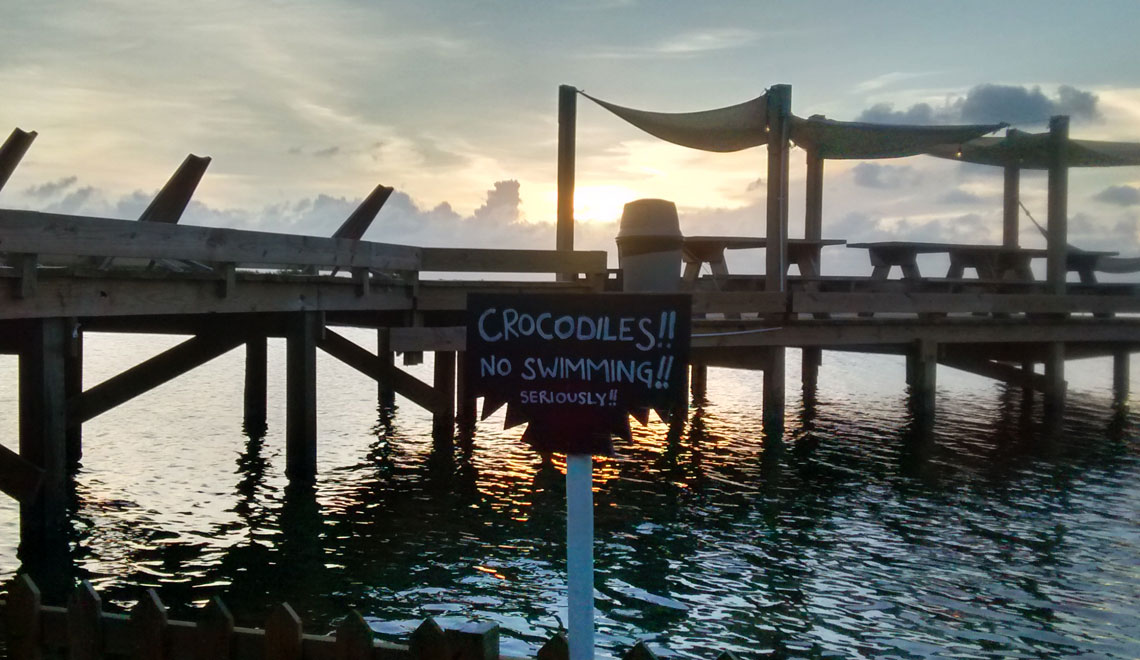 Romantic beach sunsets can get itchy
Golden hour has started, the sun is touching the ocean, the sky fills up with the most amazing pure colors you will ever see, you sitting under a palm tree with a cocktail in your hand. And then… there are sandflies. Annoying little buggers. Insect repellent doesn't really work on them so make sure you wear a long sleeve or you are able to cover up. They are extremely small but the itching is too much to handle.
This doesn't happen all the time, of course. Usually, they operate during the rainy season and when there is hardly any wind.
Tips:
They won't come to you when you are in the water so a sunset swim is a great idea
Close the windows and doors of your accommodation about half an hour before sunset
MORE USEFUL ARTICLES ABOUT THE CARIBBEAN
Hydrate. Drink a lot of water
The temperate in the Caribbean is a lot different and you lose a lot of water. You are on vacation in a rum paradise so you will most likely also drink a lot of alcohol. So please, please hydrate. Almost all my guests at one point told me they were getting light headaches. Solution: drink more water! Drink at least 2 liters a day and when drinking alcohol, have a glass of water along with it.
Check if you can drink water from the tap. Strange thing is that on some islands you can't because it is horrible, or on other islands like Curacao it is some of the best (and most expensive) water in the world. To stay safe you can buy bottles of water in the supermarket.
Tips:
Since I've been living in the Caribbean I also have a glass of water on my nightstand because of the dry air-conditioned air
Most accommodations with a fridge will have a large watering can. Fill it with clean water and put it in the fridge so you will always have cold water
Relax!
You are in one of the best places in the world. Most people are extremely helpful and nice. Don't be afraid to ask questions and remember: give a smile, get a smile!
Your biggest job when traveling in the Caribbean is to just don't take anything too seriously. You are in a different part of the world, people live differently and care more about enjoying life. If you are in a rush, please stop: relax! If you get annoyed by the way people do things: please stop: relax! That's why you chose to go to the Caribbean in the first place. Enjoy the sights, sounds, smells.
Ya man, d'Caribbean is awesome!
Other articles you will probably love
---