Southern Nicoya Peninsula is famous for its paradise surf beaches and nature reserves, infamous for its dusty roads (more on that later), and attracts sushi and yoga lovers. A vacation in Southern Nicoya Peninsula in Costa Rica is an adventure full of jungle experiences and amazing surf.
The West side of the Peninsula (Santa Teresa) is vastly different than the Southside (Montezuma), so I recommend staying in both places during your trip. You can explore the area either with your rental car or rent a quad for the day.
How to get there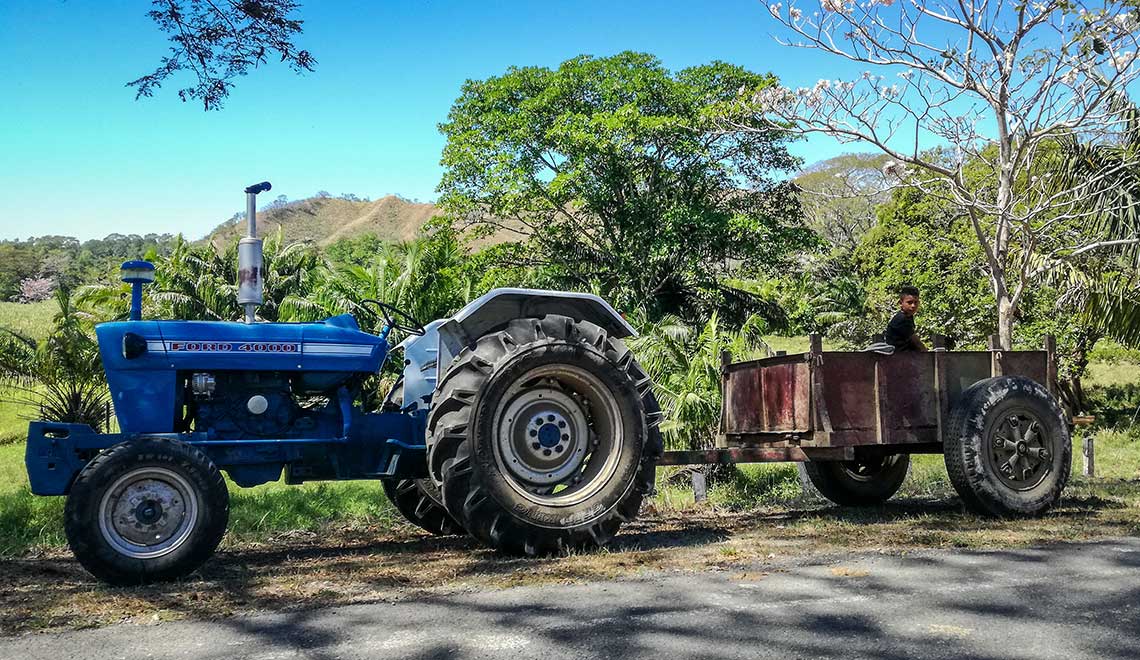 The peninsula is about a 4-hour drive + 1-hour ferry ride from San Jose airport. Driving is easy and safe so renting a car is probably your best option as public transportation can be challenging. Check the Puntarenas ferry schedules to Paquera and make sure you are present at least half an hour before departure. On the ferry, you can leave your car and chill on the main deck. The sights are amazing. Keep an eye out for Devil Rays in the water. The ferry drops you off at the small town of Paquera, right smack in the middle of the jungle. The road takes you through farm country via windy roads. Check the trees as you can spot howler monkeys.
Santa Teresa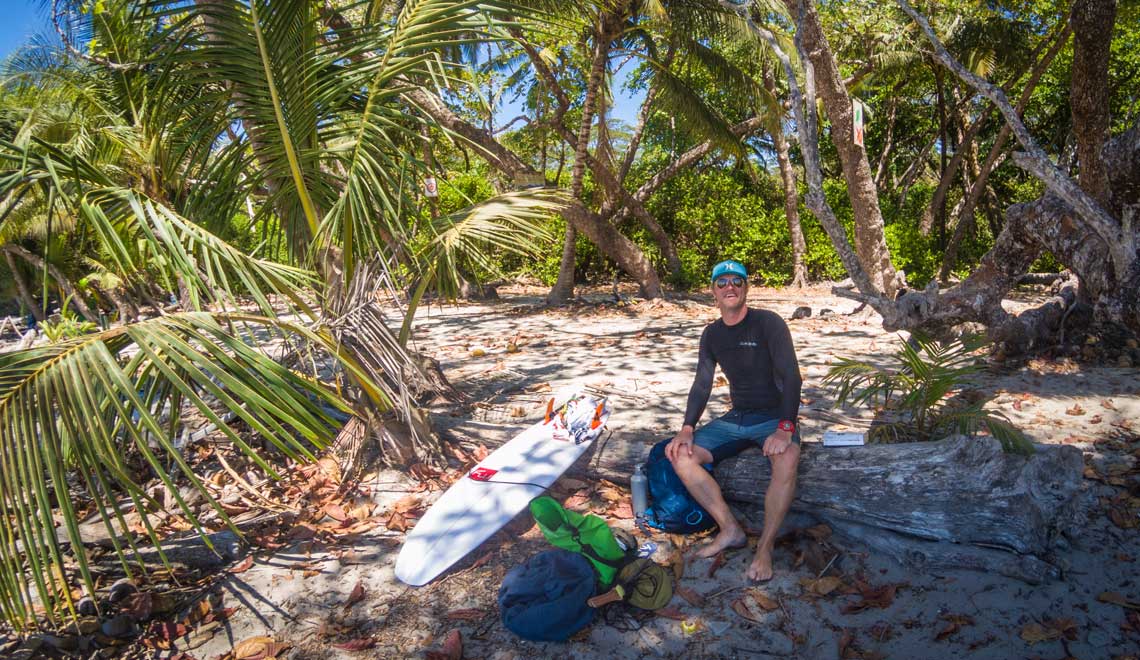 A couple of miles before you arrive at this small surf town, the roads become challenging and very, very dusty. This is the biggest (and only) downside of Santa Teresa. Why they don't fix this (why not ask tourists to pay toll), is beyond me. Most people cover their mouth with a bandana when driving or walking on the main road. Luckily, when you get off the road, the dust settles quickly so you should be fine in your accommodation.
Now, these are the many positive sides of Santa Teresa: First of all, the surfing is amazing. There are plenty of stretched out beaches with many beach break peaks, so you can find your own little piece of surf paradise. Loads and loads of pelicans fly past you (the most I counted flying together were 40!) as you wait for a barreling wave. In between sets, you can enjoy the palm-lined backdrop and mesmerizing sunrises and sunsets. Take the effort to drive to Playa Hermosa (about 10 minutes from town) as the beach and surf are incredible. Tips: don't leave any valuables unattended and bring food and drinks as there are no beach bars.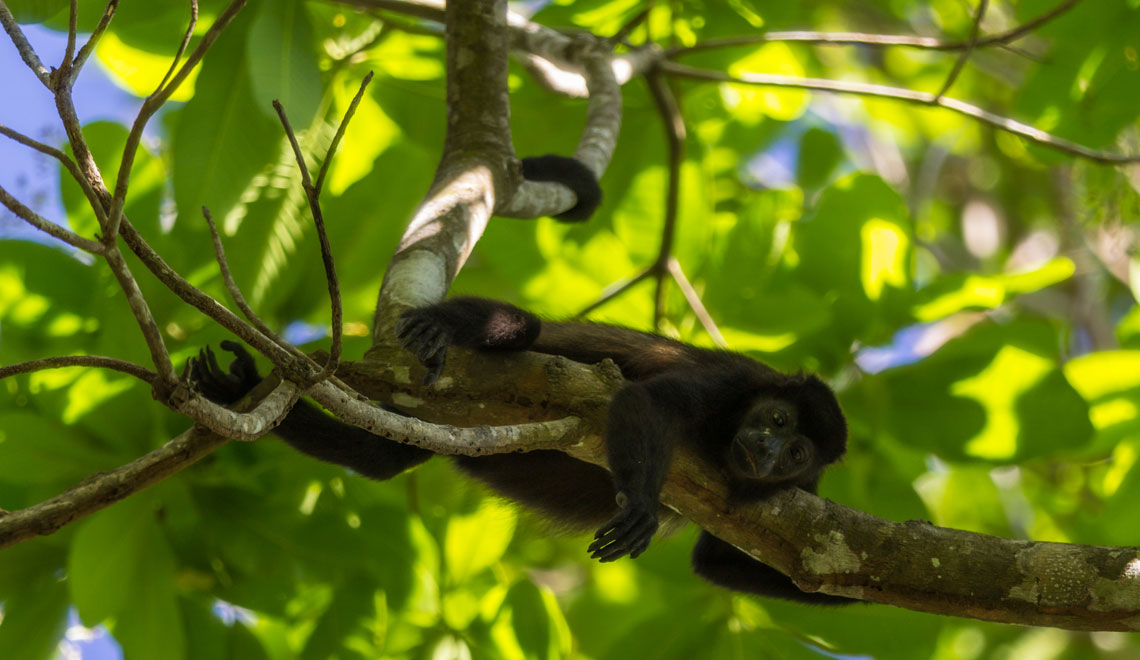 In Santa Teresa, you will find many beach bars, restaurants with surprisingly great food, a young and great looking crowd, a lot of yoga-vegan-healthy people and howler monkeys, right in the trees alongside the beach.
And those sunsets… oh, man. Surfer's Paradise! (if you are a beach break lover, of course). During sunset, the locals come out with their dogs, have a long beach walk, drink a beer or do a yoga session.
Cabo Verde National Park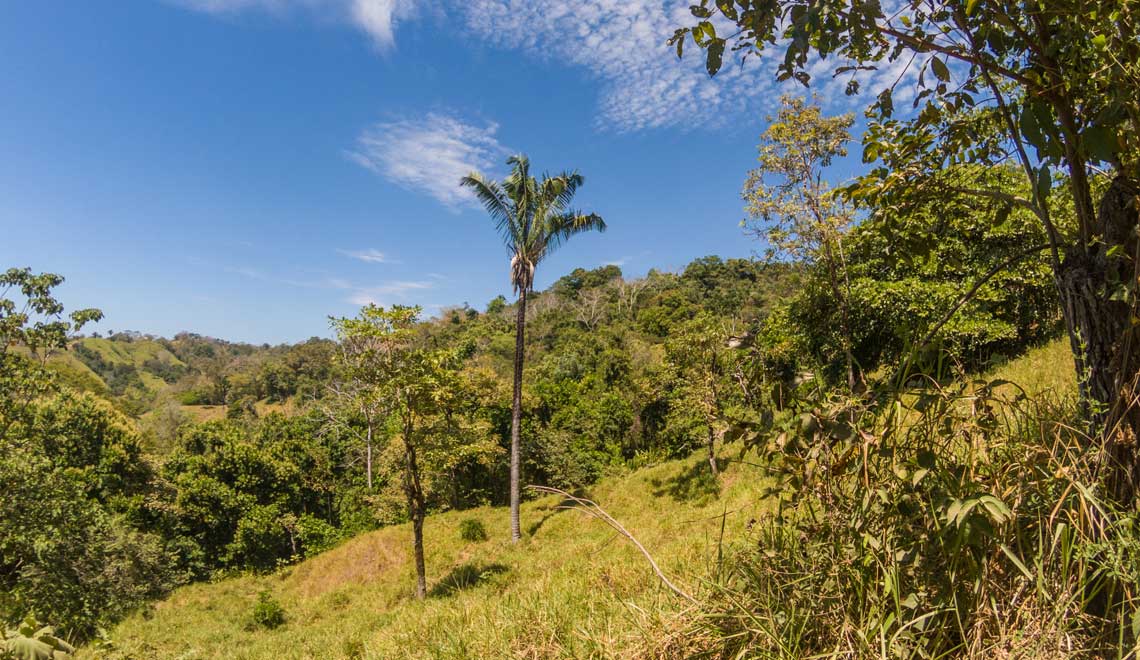 Besides surfing, we wanted to see lots of monkeys and spot other crazy wildlife. So, we decided to visit nearby Cabo Verde National Park. The ride there from Santa Teresa is beautiful and the dirt roads are a fun attraction. And, if you are lucky, the rain left some small rivers which you have to drive through. Adventure!
The park allows you to hike through a moist forest on decent trails, all the way to a hidden beach. We did not spot much wildlife but still had a good hike. Although I recommend taking the time to visit the park, it will not be the most exciting part of your trip.
Montezuma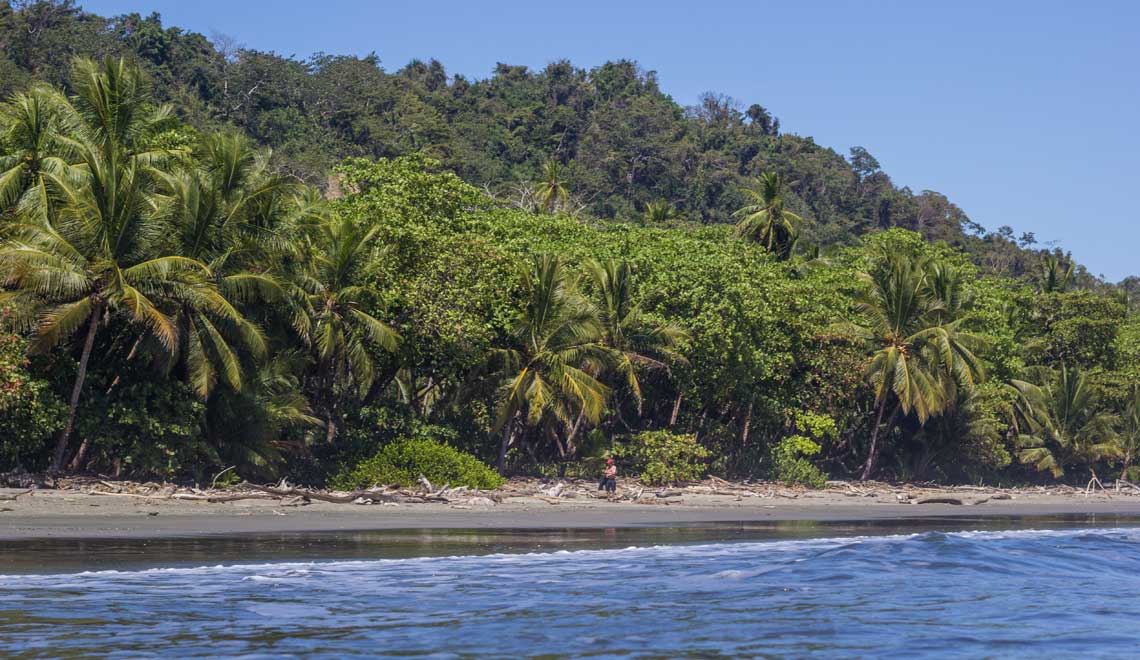 The second part of our trip allowed for a change of scenery. Montezuma is a small town, focused on backpackers and Airbnb but does have some luxury beachfront resorts. The town feels like a Central American movie set and the main attraction: hiking for miles on beaches where the jungle hits the sand.
We were warned not to leave our belongings unattended on the beach. Not because of thieves, but because of the monkeys! And, of course, one got the best of me. I was looking to photograph one and he quickly jumped out of sight for just 5 seconds. No more chips for me… Still got the cool photo though.
A popular attraction in Montezuma is a day trip to Tortuga Island. While the boat ride along the coast is worth it (with a waterfall ending in the ocean, spotting dolphins and whales), the island itself and the snorkeling is mediocre. If you want to go to a tropical island, you are better off going to the Caribbean. If you are in Costa Rica, the jungle-beaches and parks should be your main objective.
If you feel like a little climbing and freshen up, you can take a short hike from the middle of town to the Montezuma Waterfall. You can actually go 2 stories up the waterfall via 2 routes. One requires a small fee but is an easy trail, the other is free, but quite challenging (super fun!). If you dare to jump the falls, be careful and ask the locals for tips.
Curu Wildlife Reserve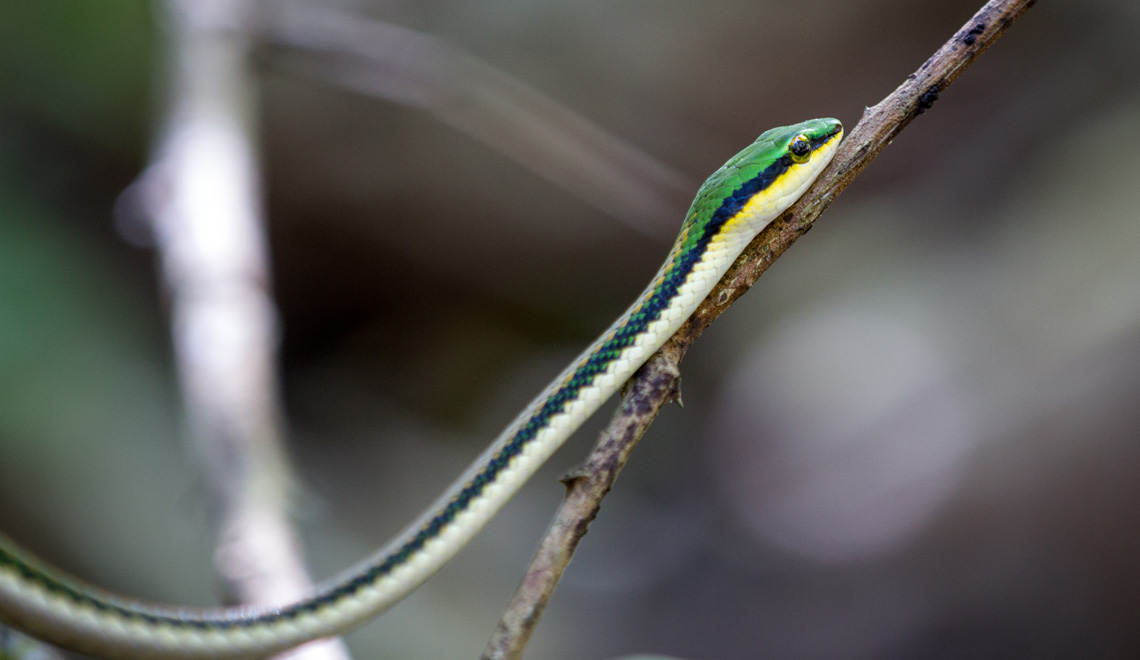 On the drive from the ferry to Santa Teresa, we passed Curu and decided to visit it on our last day, on the way back. We reserved about 2 hours (10 am to 12 pm). And man oh man, are we glad we did. This was definitely the most wildlife I spotted in 2 hours ever!! We might have gotten lucky (especially being without a guide) but there was just an abundance of animals. The trails are well-maintained and run across the beach, mangroves, and rivers. We absolutely loved it.
Among the wildlife spotted: howler monkeys, capuchin monkeys, raccoons, agouti, coati, Jesus lizard, lots of deer, snakes, large butterflies, a Macaw, lots of gorgeous birds and yes: a crocodile!!!
The verdict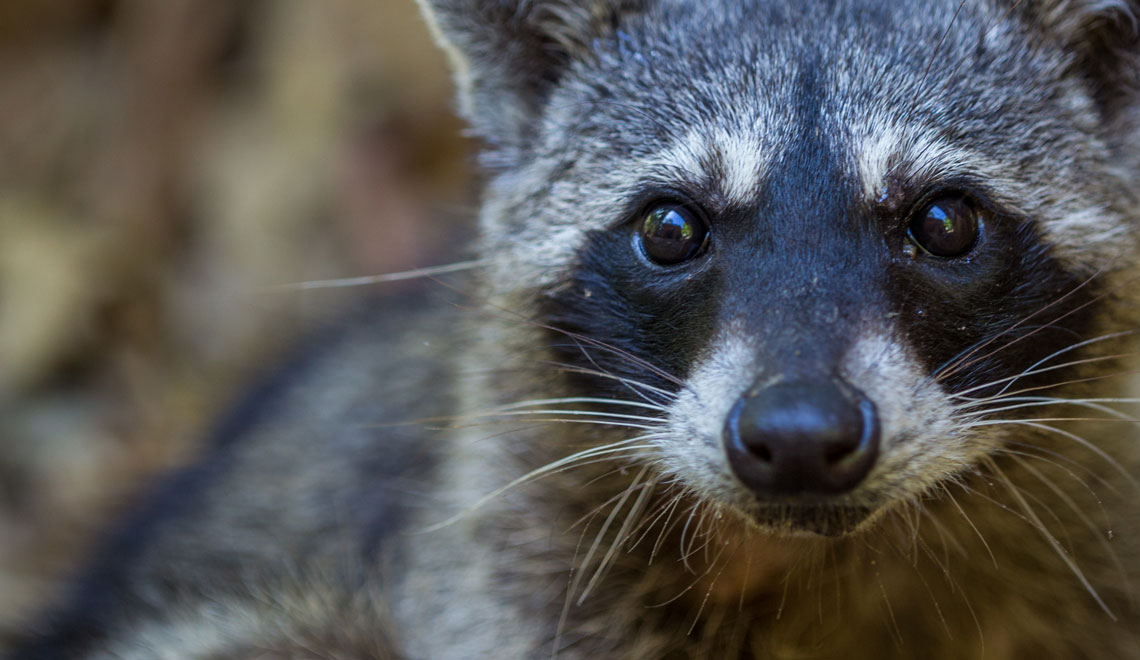 If you want to go on a 'sure bet success tropical vacation' with adventure and natural beauty, Costa Rica is a perfect choice. This was my second time and again, I was blown away. Traveling around is easy, there is no trash, the people are super nice and the surroundings and wildlife are next level.
Most people tour the whole country in one go, but our main goal was surfing, with a little adventure on the side. After consulting a couple of friends who have been to Costa Rica many times, the Southern Nicoya Peninsula was just perfect. You still feel like you are off the beaten path, surrounded by nature, but with enough amenities for tourists so you feel like you are in civilization. Besides the dust on the roads, the other downside is that there are no sloths in the area. Those animals are so cute. Another reason to go back and explore Costa Rica again! And again, and again!
Other articles you will probably love
---