Let me start by saying I am by no means a professional photographer. I am just very enthusiastic if I see something beautiful, especially nature and wildlife, and I want to save that moment for the rest of my life. Below are some of my favorite tips for taking perfect Caribbean vacation photos.
I am getting better every time and try to learn as much as possible without getting too technical with all the gear and settings. Hopefully, it helps you capture that lifelong memory even better.
1. Between 12 and 2 the ocean is crazy blue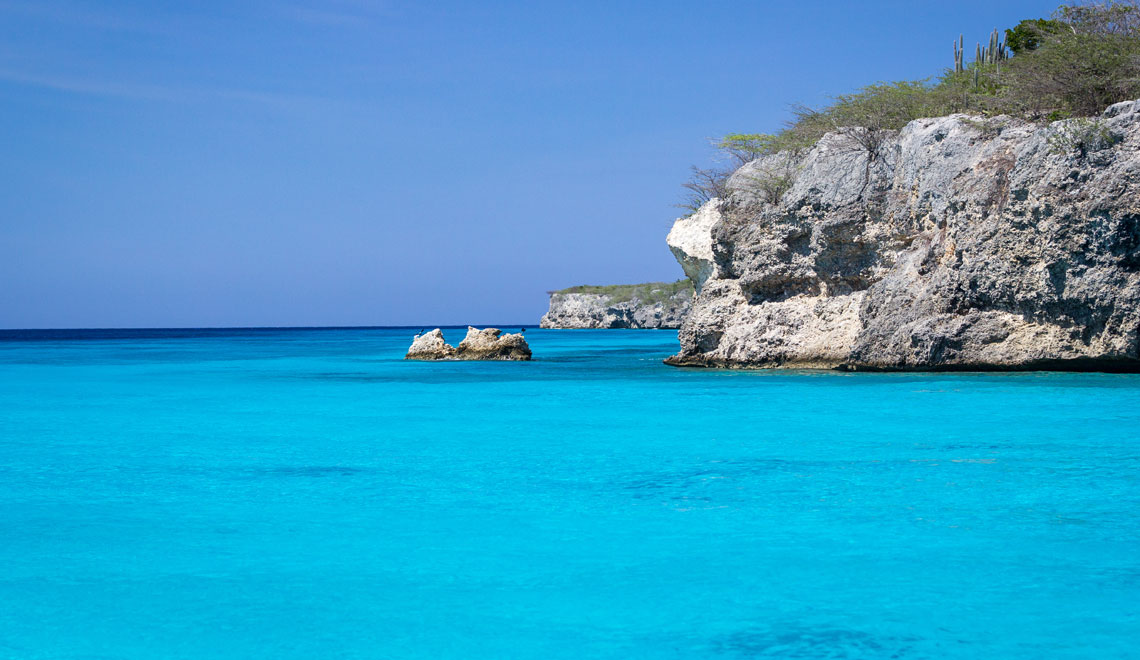 I know every photographer will tell you the best light for photos is at sunrise and at sunset. True. But we are talking about the Caribbean; about colors, about white sandy beaches, about turquoise, green and blue oceans. And those ocean colors they really come to life when the sun is at its highest.
2. Keep the sun in your back (except at sunset)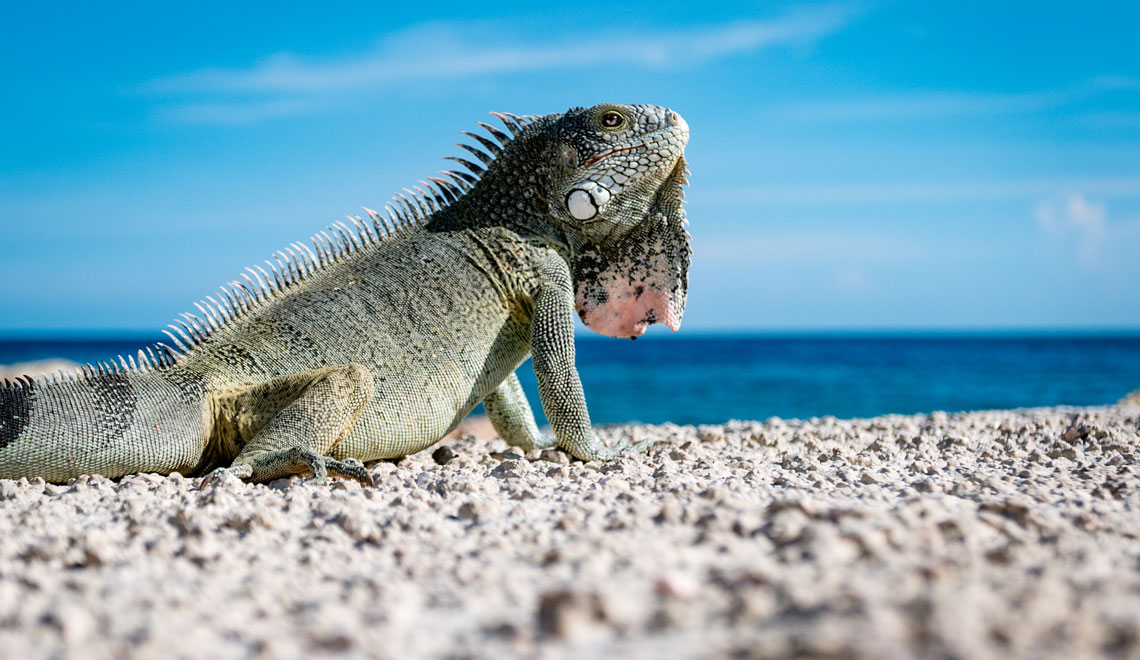 A simple and easy tip, as you will immediately see the effect on the screen of your digital camera. This is equally important when you are doing underwater photography. When there is backlight behind your subject, it becomes dark. Great for those silhouettes in the sunset but not so much for every other time of the day. The more light on your subject, the easier your camera catches the sharpest and most clear colored photos. So, keep that sun in your back.
3. Bring a GoPro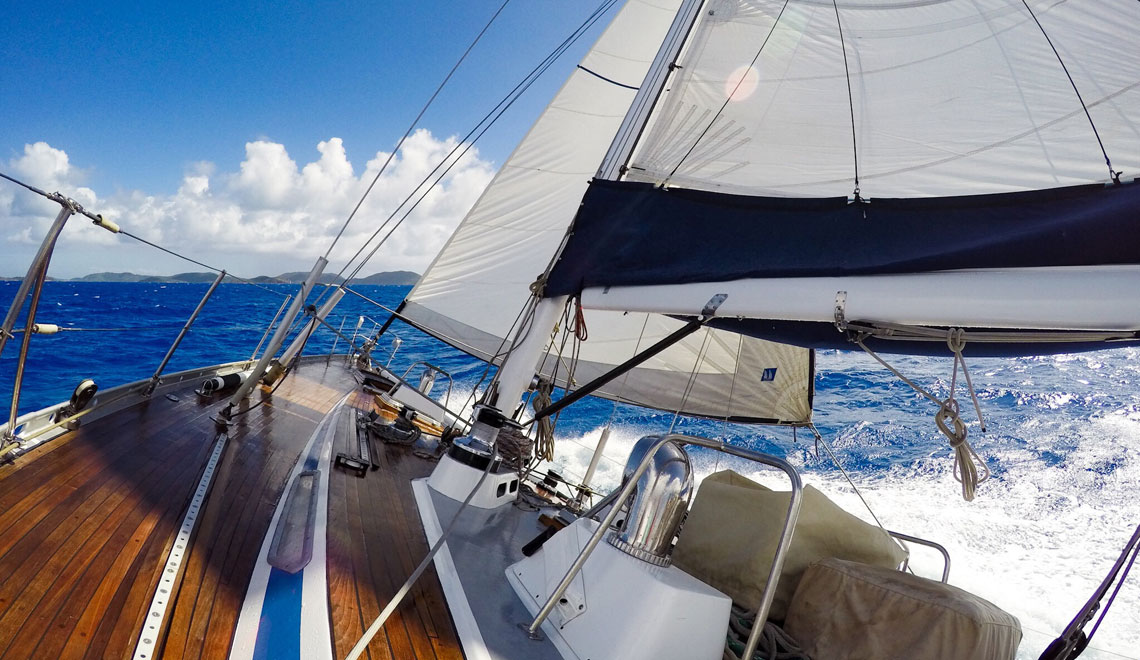 Most of all, a GoPro is a great camera to make videos. A lot of professionals use it and even Hollywood movies do. But it also serves as a photo camera for moments where your camera needs to be a little resistant, like near or in water, and during more challenging activities. Sure, it does not have the image quality of a DSLR, but it still does a great job. When you use Adobe Lightroom to edit your photos, you can work even more magic. The best feature is time-lapse set at 0.5 seconds, which allows you multiple chances for a perfect moment, especially when making selfies. It is small so easy to carry and, of course, waterproof. In Adobe Lightroom there is a setting 'Enable Profile Correction', which allows you to straighten the horizon (to get rid of the fish-eye effect) and this often provides dramatic skies.
4. Kneel down for a unique angle

Most people take photos on eye-level. By kneeling down you have a different perspective most people will not usually see and this makes it interesting. If you get really low and your camera has a decent field-of-depth lens, it provides this cool blurry effect at the bottom. This works well with stuff like water, sand, grass etc.
5. Golden hour only lasts about 10 minutes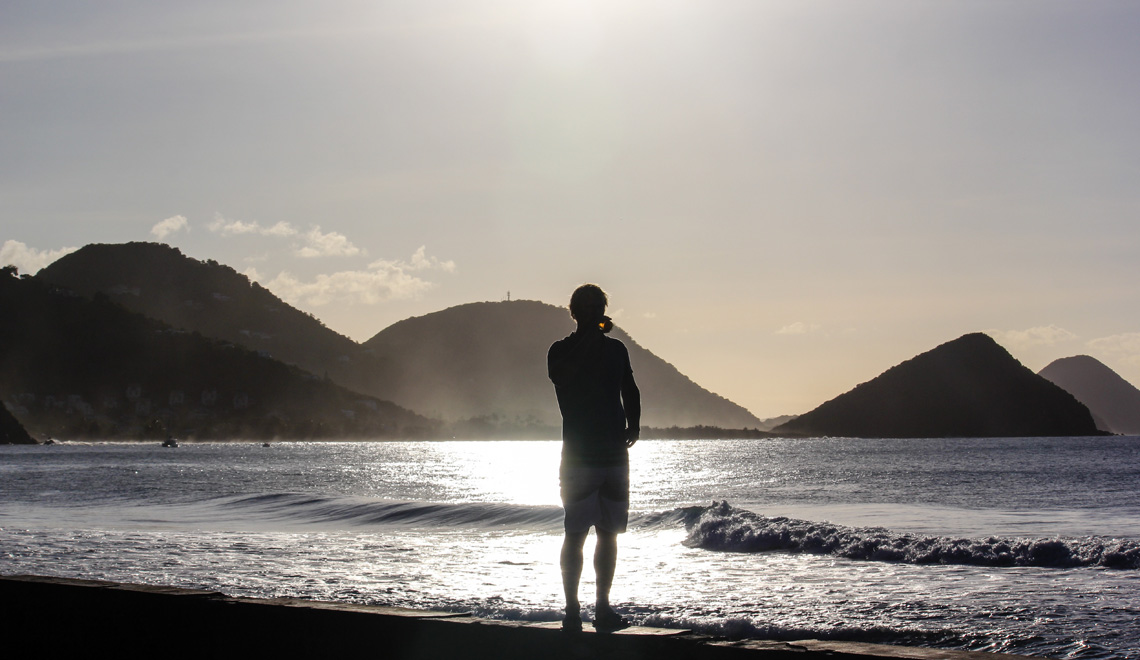 The Caribbean islands are quite close to the equator. For most islands, this means that the sun rise is between 6am and 7am and the sun sets between 6pm and 7pm. This also means the sun sets extremely fast. You look at the sun thinking you have another hour, you take a sip of your beer, look back, and all of a sudden it touches the ocean. When the sun sets, you can see the most incredible skies but they change in a heartbeat so be fast to take the perfect shot.
6. Palm tree + white sand + blue ocean = Magic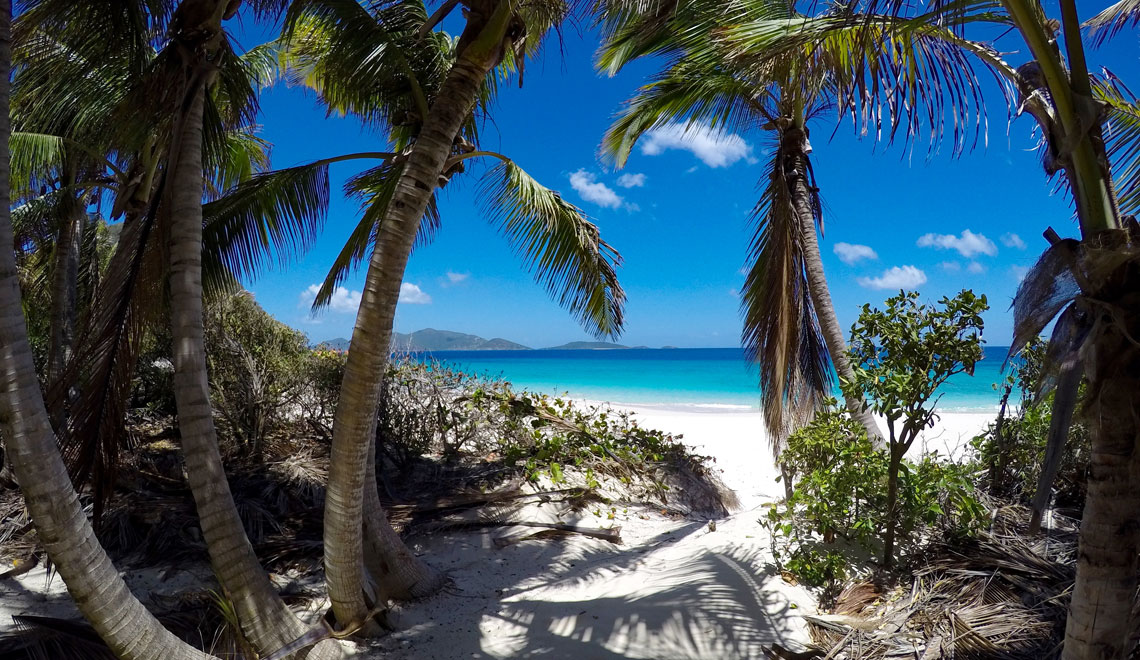 This is almost a no-brainer. Whenever somebody, anywhere in the world, thinks about the Caribbean, they think about this combination. So when you make a photo of it, show it to anybody online or at home and I can guarantee you this reaction: WOW!
Final thoughts
When you have a perfect backdrop, you often just have to aim and shoot and you have a perfect photo. The Caribbean often provides that backdrop. Again, when you see blue and sunny skies, grab your camera and get out there!
Other articles you will probably love
---