If I would make a list of recommendations with the top destinations in Portugal for your next vacation, Peninsula de Setúbal is not the first to come into mind. Is Setúbal worth visiting? Well, it has some drawbacks, but if you can look past those, you will definitely find some outstanding Portuguese (natural) wonders. This article is filled with travel tips and highlights to make your vacation on the Peninsula de Setúbal an unforgettable one.
Reasons to go:
Incredible beaches: from a tens-of-miles-long-stretch sandy beach to Caribbean-like bays
Great hiking in dunes with pine forests
Rice fields (yes, rice fields) with loads of storks (yes, storks)
Not overrun by international tourists (there are a lot of Portuguese ones)
Lots of beach parties near Costa da Caparica
Centrally located for easy day trips to other amazing areas like Lisbon, Evora, and Sintra
Less interesting:
The masses of school kids on the northern beaches in the summer (literally thousands)
The closer to Lisbon, the less well maintained (read: more trash and older buildings)
When the weather is tropical (above 30 degrees Celcius), masses of people from Lisbon flee to these beaches, resulting in traffic jams and parking problems
Some parts are for the more wealthy people and can get expensive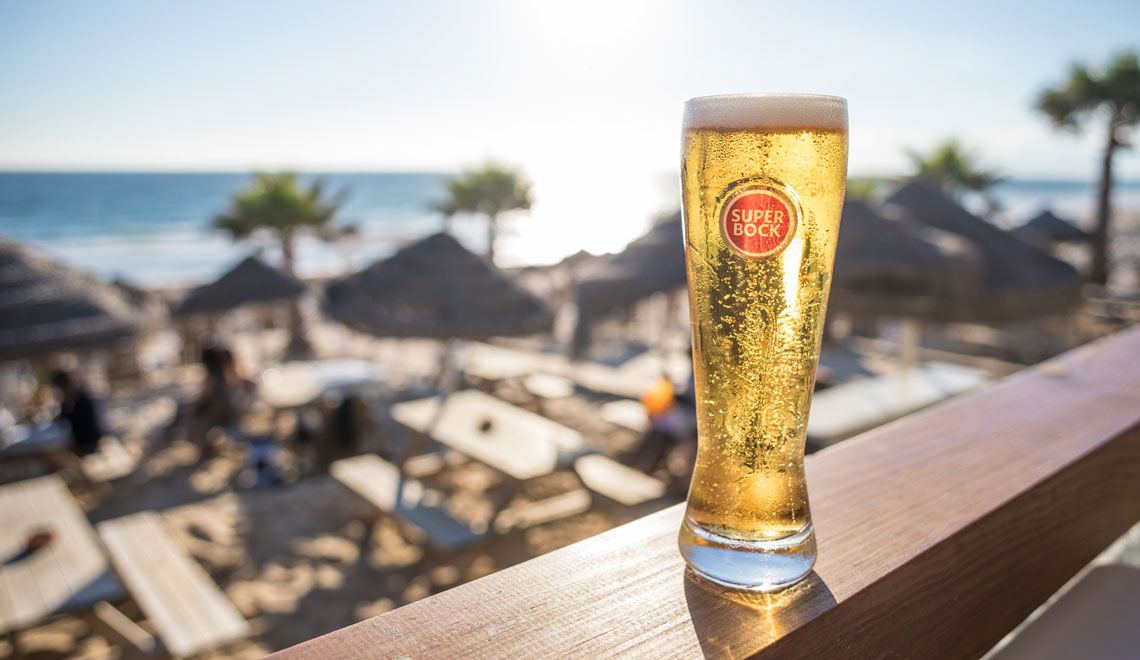 Where to stay and getting around
You will likely find cheaper accommodation in Peninsula de Setubal than in and around Lisbon (above the bridge). The further south you go on the Peninsula, the less populated it gets. The northern part of the Peninsula is made up of some fairly large cities that you wouldn't necessarily visit as a tourist. The southern part has a more rural feel. Where to stay depends largely on if your desire to be closer to Lisbon (stay in Costa da Caparica or just below in Charneca de Caparica) or closer to nature (Sesimbra, the city of Setúbal).
But, staying there definitely requires you to have a car as you have to visit multiple spots to get the most out of your vacation.
Driving tips:
Make sure you have navigation as the road system is confusing. We stayed there for over a month and still couldn't figure it out
Get an automatic toll badge as it is almost impossible to avoid toll roads. Also, some tolls roads are electronic, so not having a badge requires you to pay your toll at a later time at some busy office somewhere. A badge saves you valuable vacation time
Work in Portugal starts and stops a bit later, so keep that in mind when you want to avoid heavy traffic around Lisbon
The ferries from Almada to Lisbon are a great way to get into the city as you don't have to drive in the center of Lisbon and pay high parking fees. The ferry drops you off right in the middle of Lisbon
Highlights of Peninsula de Setúbal
Beaches of Costa da Caparica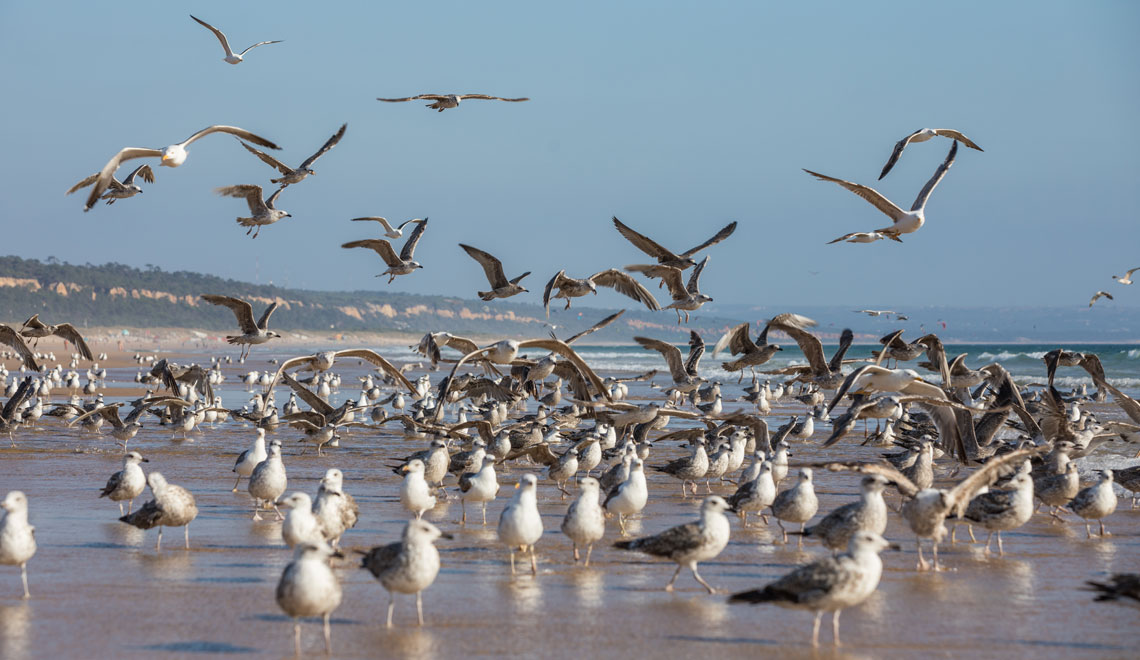 Lively area with beach bars, surf culture, mixed with some traditional fishing and subsequent fresh seafood. Costa da Caparica itself is an average beach town and is either past its glory or still on the rise, time will tell. Just know that at it feels a bit out of date. When you drive about 5 minutes southwards along the coast, you quickly enter a quiet rural area, where you can take several sand roads to the beach. Each one ends up at a different beach bar. All the beach entries end up on the same long beach, which stretches all the way down to Cabo Espichel. There are a lot of different beach names though but if you say Costa da Caparica, everybody will know what you mean.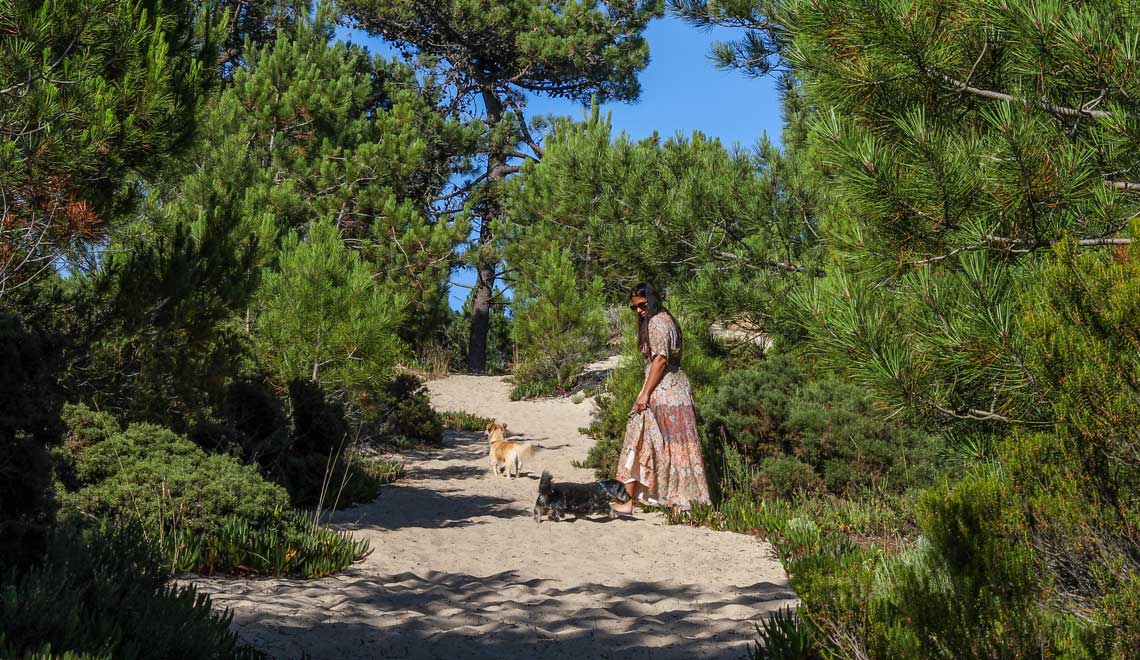 About halfway, you find a small beach town called Fonte da Telha that attracts a younger crowd and is a well-known surf spot. On top of the cliffs, there is a really nice dune area with lots of pine trees. It is great for hiking. From the beach, it is quite a climb up so better to park your car on the top of the cliffs.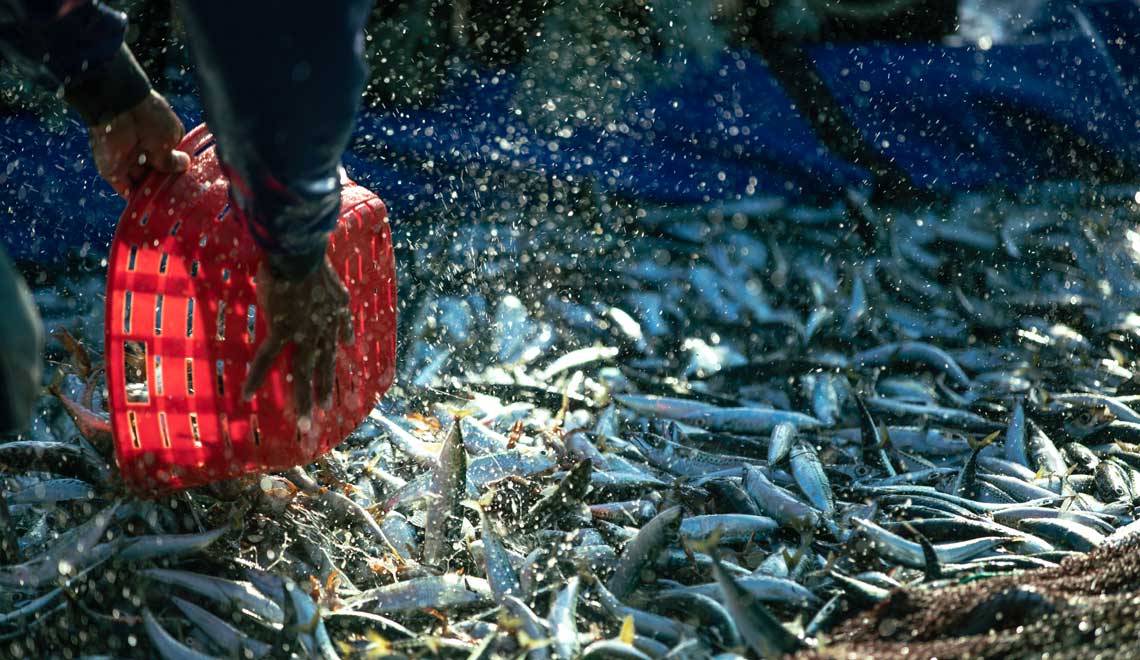 A daily show on these beaches of Costa da Caparica is a traditional way of fishing, where the fishermen wrap a large net around a shoal formed by fish. They then pull the net onto the beach with tractors. They supposedly used bulls for this, back in the day. Also impressive to see is the large number of seagulls trying to find some leftovers. The fishermen immediately sort the fresh catch, during which you can buy some for yourself. It doesn't get any fresher than that! It's mostly sardines but if you get lucky, you can buy some side catch like squid.
Praia do Meco
I mention this beach separately because of 2 reasons. The first is that you can't drive there directly from Fonte da Telha. You have to drive all the way around a protected natural park. Second, Praia do Meco is known as the most beautiful part of that long stretch of sandy beach starting at Costa da Caparica. It is well-maintained, has a wide and open feel, and a good view of the whole beach all the way up to Lisbon, as it lies in a curve. The downside is that in this area you will find more expensive homes and vacation rentals and that's why the beach bars and restaurants are more pricey.
If you love the beach and a more nature-focused area and willing to spend a bit more, I would recommend staying around here. It is a bit further drive to visit other areas as it is tucked in the corner but the quality of the area might make it worth your while.
From here, it is a short drive to Cabo Espichel, worth a visit because of its dramatic coastline with high cliffs. Nearby is the tourist town Sesimbra, which is nice to visit but the real surprise is next!
Parque de Arrabida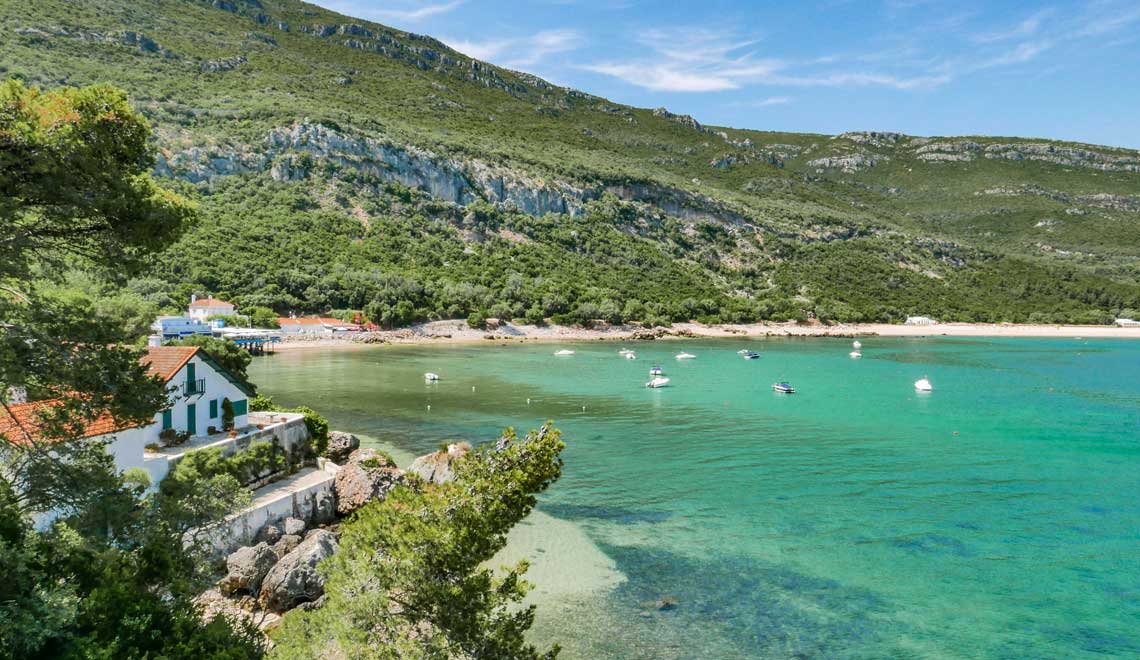 Ask anyone to describe a Portuguese coastline, and they will not describe anything like Parque de Arrabida. Ask anyone to describe a Mediterranean or even Caribbean coastline, you will get an answer closer to the real thing. Parque de Arrabida is simply stunning. It takes you about an hour to drive through the park (no entrance fees) and automatically leads you to the top of the mountain range with incredible views of the blue ocean and the little bays and sandbanks below.
You can get to most of the beaches but there isn't much parking. They try to guide the masses towards the beaches closer to Setúbal and they can get extremely busy in the summer. Some of the more tucked away beaches might require a bit of a walk but they are worth it: tranquil coves with fishing boats, and seaside restaurants. The sea also tends to be warmer and calm so great for swimming and low-intensity water sports such as kayaking or stand-up paddle.
Azeitão, Palmela & Setúbal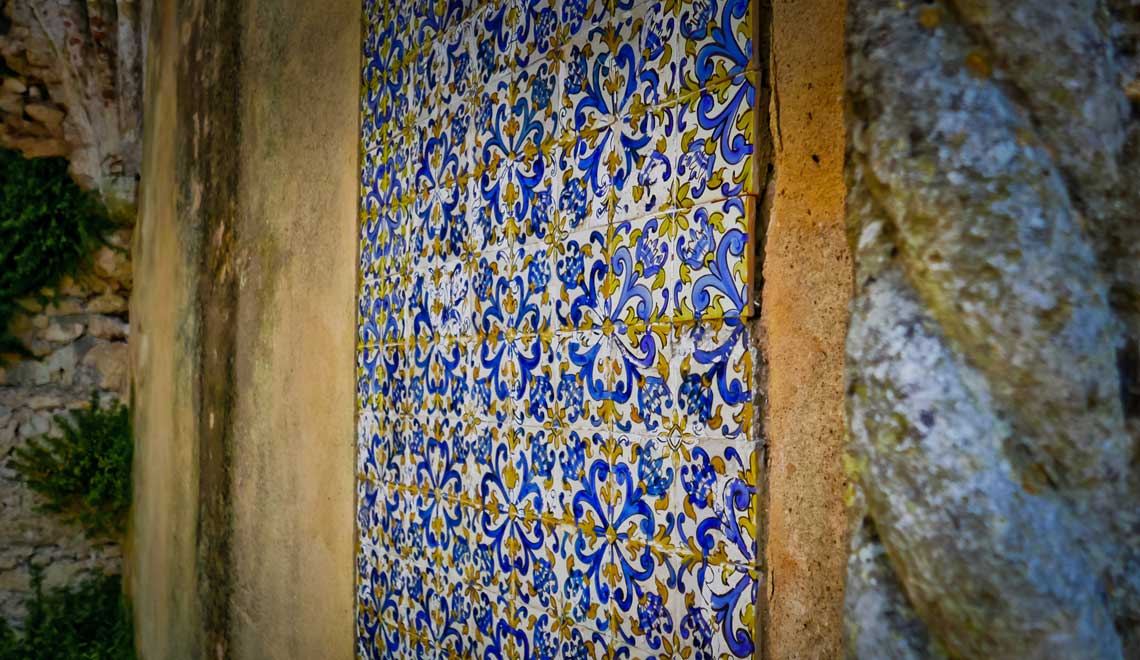 I put these 3 together as these 2 towns and 1 city would make a great day trip. You will be in the heart of the wine country that also has lots of historic sights.
Azeitão, on the foothill of Parque da Arrabida, has a small but cute city center. It is mostly known for the large wineries that are based there, like the Fonseca and Batalhou wine houses, which you can visit. The fields with wine rakes are the main attraction as well as the pretty scenery between Azeitão and Parque da Arrabida.
The village of Palmela lies on a hill and is known forts views but also great dinging. Castelo de Palmela is a castle on top of the hill with amazing views overseeing almost all of the Peninsula and the city of Setúbal down below.
Setúbal is a mid-sized city and has quite a nice city center with well-maintained historic buildings and many good tapas-style restaurants. Setúbal prides itself for the dolphins that swim in the nearby Estuário do Sado. They say this is special as they swim in fresh water. But for the average tourist, it's still only around 30 dolphins so not that unique. Maybe I traveled too much, but for me, the town is much more than that and should focus on its historic center and as the gateway to Parque de Arrabida and Troia.
Troia and Comporta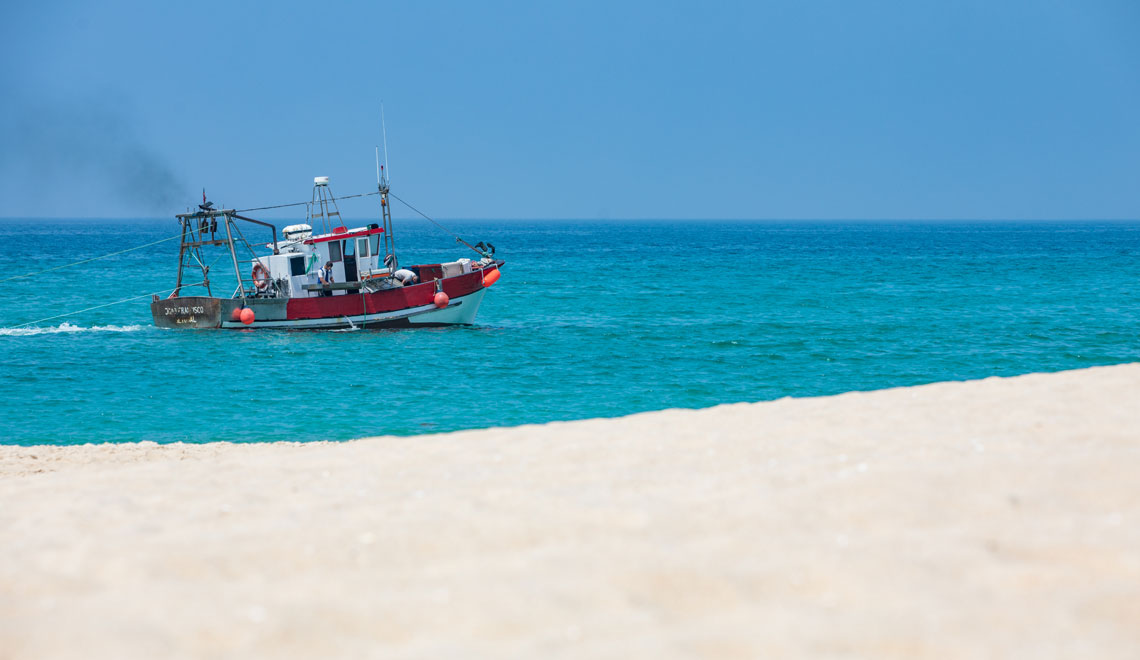 Technically, Troia is not on the Peninsula and is actually a Peninsula on its own. The easiest way to get there is with a ferry from Setúbal as it is so close, you can almost touch it. To get there by car, you will have to drive all the way around and can take about one and a half hour. Why go? The stretched, white sandy beaches with blue water. Stunning. At the point, closest to Setúbal, there is a small tourist town and the beach looks out to Parque de Arrabida.
Troia, strangely enough, has a Scandinavian feel to it. It is all nice, clean and neat, a flat landscape, pine trees, Scandinavian architecture, and I understand there are many Scandinavians that actually own a home there. And much like Scandinavia, it is expensive.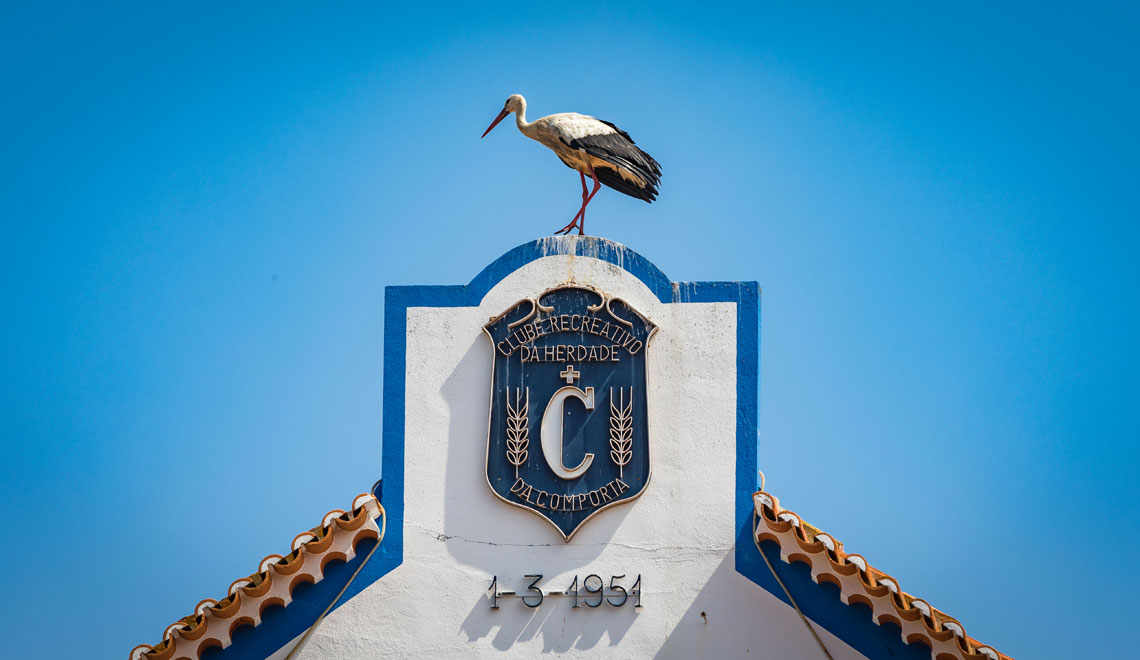 Because it is hard to get there, the more southern parts are pretty quiet and the beaches are largely untouched. So, if you do take the time to drive around, you will get rewarded. Another reward is that you will pass the biggest rice production area in Europe. Call me stupid, but I never expected rice fields in Europe, and especially not in Portugal. The rice also fields draw a lot of storks. These birds are huge and you see the large nests everywhere alongside the roads. The culmination of all this is a small town called Comporta. A beautiful, picture-perfect, Portuguese town in the middle of the rice fields with stork nests on about every building with somewhat of a peak (like the church tower or a facade).
Final thoughts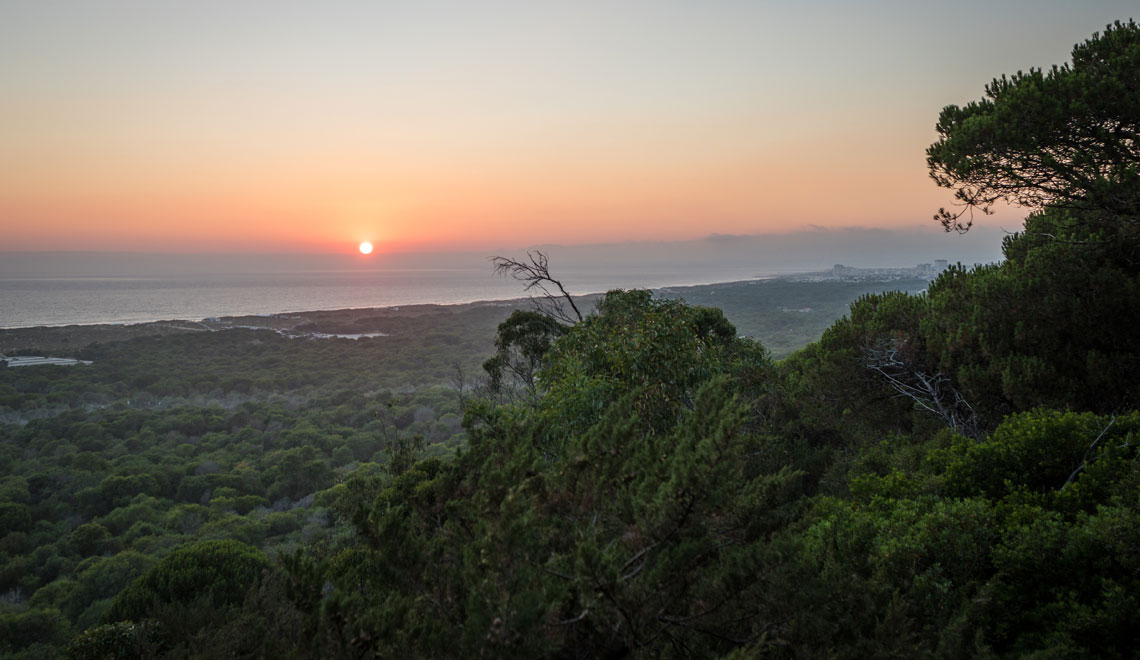 Is Setúbal worth visiting? Yes. If I had to describe Peninsula de Setúbal in one word, it would be 'diversity'. Within a one-hour drive, you can be in completely different scenery. Costa da Caparica is so much different than Parque da Arrabida, which is so much different than Troia. But, isn't that true for almost all of Portugal? There are certainly other areas in Portugal that, for me, are incredible and don't have some of the drawbacks the peninsula has. But, on the other hand, those areas do attract large amounts of international tourists.
If you love driving around and finding places that surprise you, combined with nearby showstoppers like Lisbon and Sintra, then Peninsula de Setúbal is a great vacation destination. On the peninsula itself, stick to the coastlines and you will see raw beauty combined with the Portuguese joy of life. If you love Portugal and visit every year, this area is a must. If you visit for the first time, you might want to start with the usual suspects.
Other articles you will probably love
---