There are hundreds of articles written about Sintra so there is not a lot I can add. However, we have met quite some people who are doubting and even deciding not to go to Sintra as they feel it is too touristic and overcrowded. Yes, these statements are true, but they are also true about Disneyland and that's also an awesome place to visit, at least once in your life. So, not going is a BIG mistake as Sintra is a Magical Wonderland. But without Mickey Mouse…
A morning well spent in Sintra
Walking through the mysterious streets, taking steeps stairs, losing breath on the long forest trails, standing on a castle wall, high up on a mountain, overlooking the majestic Palacio da Pena, rain clouds coming in, hiking down the forest trails, rain pouring down, taking shelter under a roof of a fairytale-like house, slipping on the wet cobbled stones, looking up at the castle in the lingering clouds, taking the windy road down, passing the art and souvenir stands, getting home tired and wet.
Stuff went down in Sintra, for sure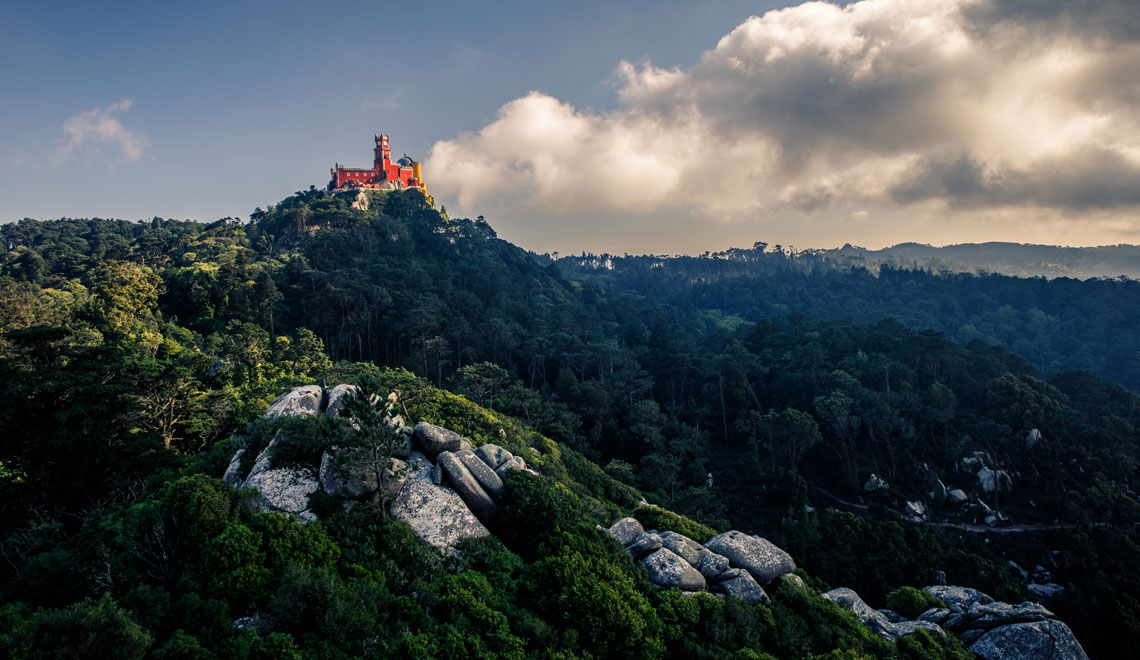 A couple of palaces and houses are open to the public but there are quite some that are not. So, Sintra might still be that mysterious and mystical town. Who lives in those others buildings? What happens inside those walls? It's fun walking around, imagining stories of people in high power, that contemplate conspiracies and hold secret rituals. The Knights Templars and freemasons are all over that place. Be on the lookout for signs in the walls, doorknobs, and statues. What about those secret pathways.? Can you find and follow the signs to, who knows, a hidden library filled with the world's secrets?
How to avoid the masses
As always with touristy places, the trick is to either get there really early, during dinner time or really late. As Sintra is a place worth staying a couple of days (in one of the several charming boutique hotels), you will have plenty of opportunities to find the right time. As always in Portugal, avoid peak months like July and August. I imagine visiting in winter brings an even more mystical atmosphere to Sintra.
Sintra is special because…
That vibe that you are in a magical and mysterious place
The uniqueness, and weirdness of the architecture. It feels random but somehow it fits together
The history and influence of the Knights Templars put you into a real life adventure movie
Hiking trails through dense forest with lush vegetation (almost tropical) and beautiful gardens and parks
Proximity to jaw-dropping beaches and the breathtaking cliffs at Cabo da Roca
And a final note. I didn't want to write about which attractions to go to and in what order. Those questions are usually only asked by people that are planning to visit only one day. Not you, you are smart and you are planning at least 2 days to see and do everything! Just like you would in Disneyland.
PIN THIS POST FOR LATER: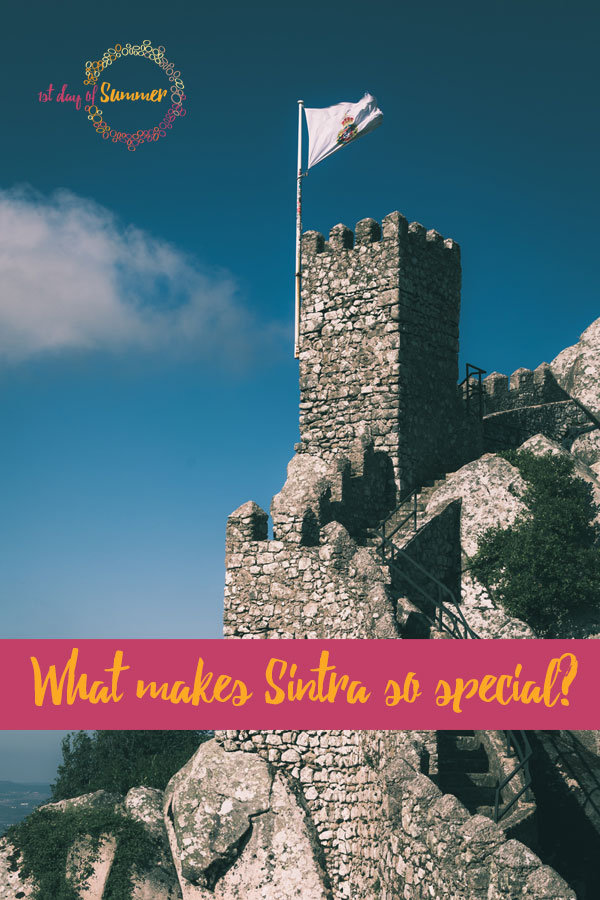 Other articles you will probably love
---