Sebastiaan and I decided to move to Curacao in 2007 without ever visiting the island. We sold all our stuff and thought we could always go back if it didn't turn out the way we hoped. We spent a total of 10 years and we can recommend it to anyone who might still be doubting. And remember, you can't fail if you try to follow your dreams.
Why living in Curacao is special
Here are the main reasons to move to Curacao:
Enjoy the endless summer: year-round tropical weather
Every weekend is a mini-vacation: beach time
Have the best of both worlds: Dutch influences
You can be anything you want to be: career opportunities
Tropical villa: affordable real estate
Live where others vacation
The healthcare is pretty good
Curacao is the Ibiza of the Caribbean
The island has a lot of culture and activities
You will make a lot of new friends
1. Enjoy the endless summer
I love summertime. And I do think I have never met anybody who preferred the winter and rain over the sun and beach. Spending your days outside in nature or swim in the ocean, and lay on the beach just feels amazing. Unlike any European destination, Curacao has a year-round tropical climate. It is always sunny and warm. The temperature is consistent and it never is extremely hot or cold. The Trade Winds are a natural air conditioner and make it such a pleasant place. One other benefit: you never have to check the weather about what to wear.
2. Every weekend is a mini vacation
Ask anyone on the island: the weekends are the best! Every other weekend feels like you are on a 2 day holiday. Friday is the happy day for most of the people on the island. People gather at one of the Happy Hours and celebrate the start of the weekend. Most of the weekends are spent outside; at the beach BBQ-ing with friends, diving into the beautiful underwater world, cruising down to Westpunt or a boat ride on the clear blue waters. The very same things the tourist do, but then without any hustle of arranging a tour. It is pretty easy to forget your stressful work week. Weekends in Curacao are the best way to regenerate and relax to start the next week.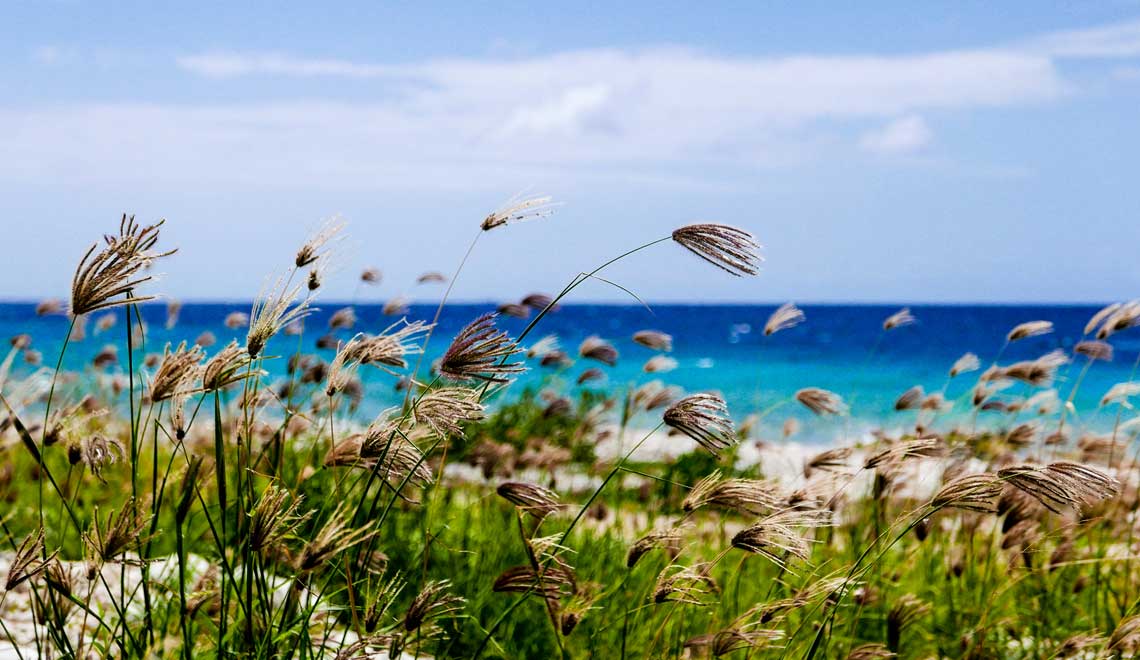 3. Have the best of both worlds
Curacao is a country within the Kingdom of the Netherlands. You notice the Dutch influences everywhere. For the Dutchies, you do not have to miss your most favorite Dutch snacks when you move to Curacao. All your guilty pleasures like the Friettent (snack bar) are here. There even is the Dutch Supermarket the "Albert Heijn'! You never have to miss a 'broodje hagelslag' or the yummy 'stroopwafels', and even 'herring', 'oliebollen' or 'rookworst' is a normal treat in Curacao. A lot of US brands are available as well so no worries if you can't make any sense of our strange habits. It is not necessary to leave the island to get any of your favorite things.
Must Read: TOP THINGS TO DO IN CURACAO
4. You can be anything you want to be
Curacao has developed a lot over the years. However, the island is progressing, but there still is a shortage of educated employees. Most of the students go abroad to complete their study and they usually do not come back. We call this the brain drain. This does create opportunities for foreigners. If you set your mind to what you want to achieve, and you are willing to work hard (yes work hard) you could be everything you want to. The island is small and because of your effort you will get noticed sooner and you can reach the top in less amount of time.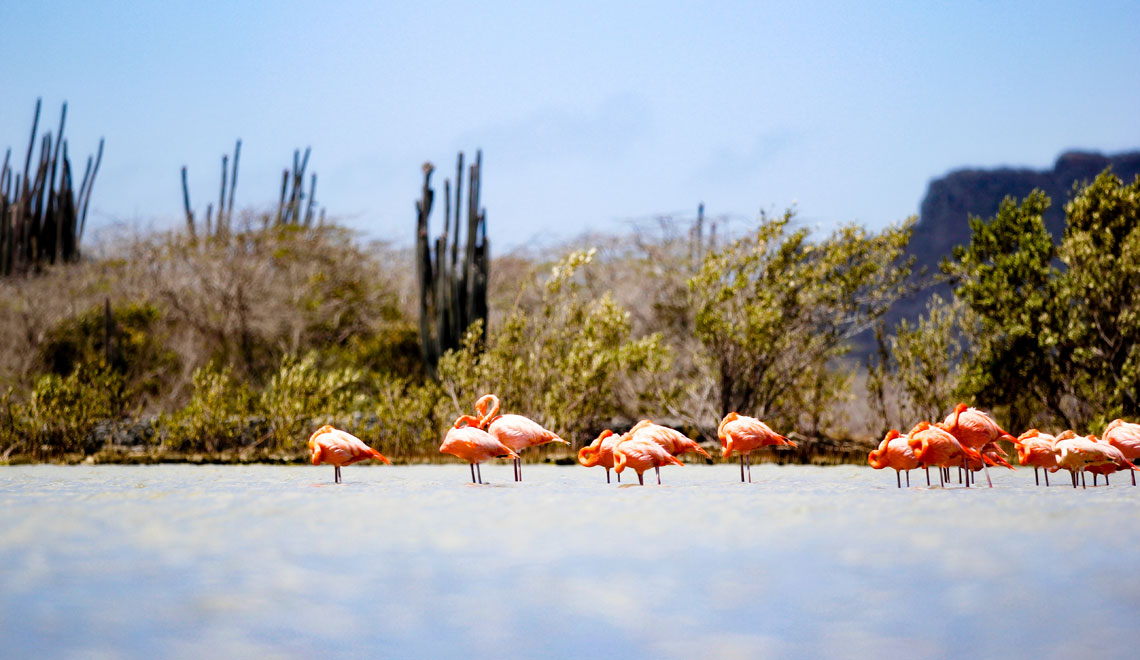 5. What sounds better: tropical villa or city apartment?
So, island life is not for everybody. If you are reading this, and you love city life, you probably will not like to trade in your small downtown apartment.
For all the others that think the tropical villa sounds more appealing, Curacao might be the place.  If you move to Curacao, you can own your own little piece of paradise just a couple of minutes from the beach. with lots of space and a big garden and a swimming pool. Most people would pay to go on a holiday like a lot of people live in Curacao. Of course, there are many differences between houses, locations, price points, etc. And if you decide to buy a house, don't make these mistakes.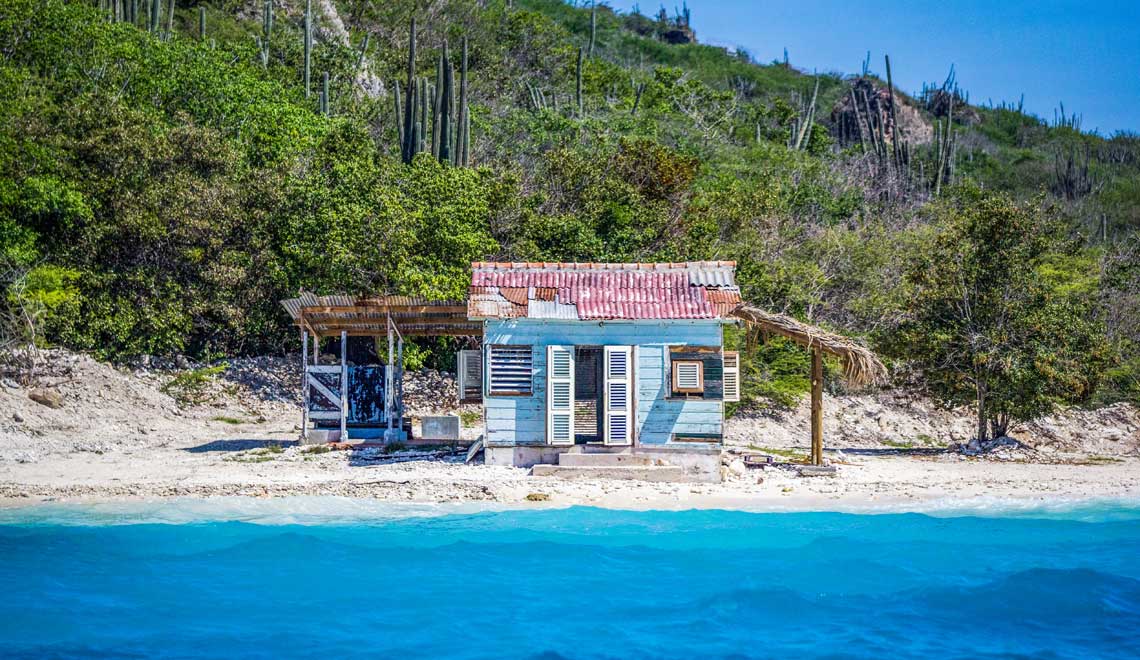 6. Live where others vacation
In the first couple of years in Curacao, you probably don't feel like you need to go on a vacation. There is a lot to explore on the island. It will take more time than just the regular 2-week vacation if you want to do everything Curacao has to offer. We lived there for 10 years and we were still discovering new places, beaches, and activities.  The other great thing is, that when you do you on a vacation and return to Curacao, you are not bummed you as you go back to paradise!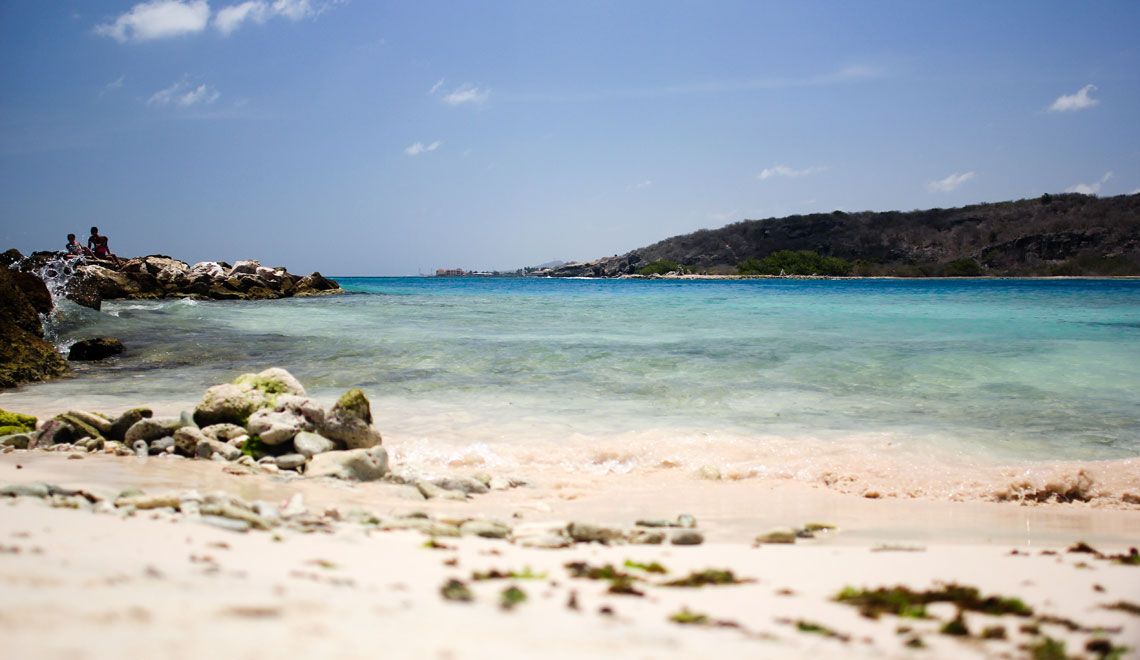 7. The healthcare is pretty good
It can be hard making a move to another country if you are doubting the healthcare system. Countries like the Netherlands have a pretty great health system. Even though the facilities in Curacao are not the best, the specialists and doctors seem more involved in getting to the bottom of something. And if a certain specialism is not available on the island, they often make sure you can get help abroad, like in Colombia (one of the best in the world) and the Netherlands.
The hospital here is old but they are building a completely new one which meets all the standards you are used to. Nurses, doctors, specialists are nice and so invested in taking care of you. Another benefit of Curacao is that your health expenses in most cases are paid for. Costs depend on your income but you can upgrade, if necessary.
Must Read: TOP THINGS TO DO IN CURACAO
8. Curacao is the Ibiza of the Caribbean
Are you afraid you will miss out on great artists or concerts? Curacao is a vibrant island with a lot of party organizers. Yearly, some of the biggest names come to the island for jazz, blues, and even rock festivals. If you are more into EDM; the greatest DJs in the world are regular guests of our island. The perfect bonus is that all festivals are outdoors!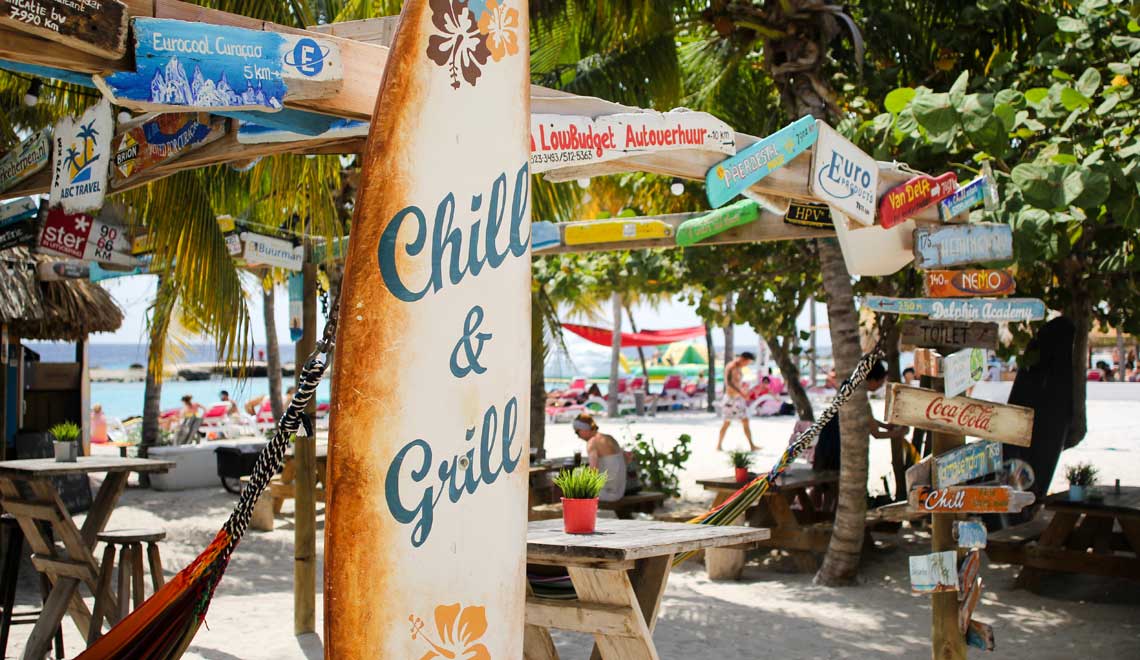 9. Curacao has a lot of culture and activities
Interested in art and culture? Curacao won't disappoint. Visit one of the many landmarks, museums, forts, galleries, country houses, and other historical sites. You can learn more about the rich history of the island.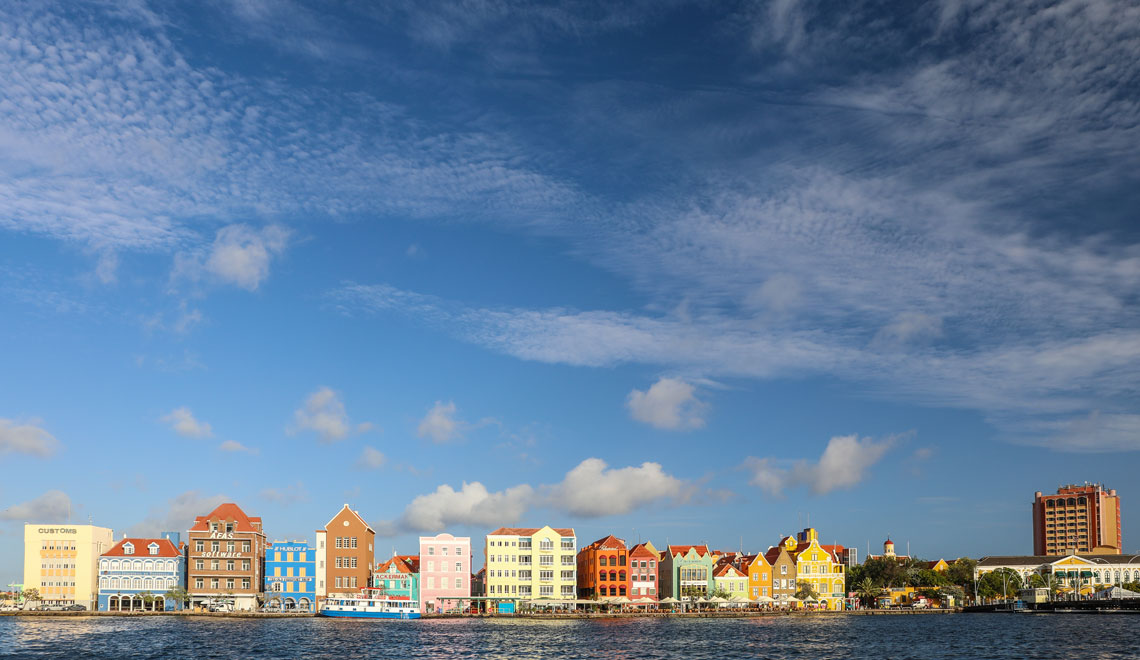 Curacao hosts a lot of activities for:
Film-lovers: the annual Curacao International Film Festival;
Theatre-lovers: there occasionally are comedians from abroad and local (dance) productions;
Sports-lovers: there are a lot of competitions to see.
And for athletes: name a sport and you can do it. Doesn't it sound fun to do a workout on the beach during a game of beach tennis? Or go for any watersport like windsurfing or paddleboarding in the warm clear water.
10. You will make a lot of new friends
The hardest part of the move to Curacao from home is to leave all your friends and family behind. To start over seems hard. However, making new friends is not the hard part. You will notice you see the same faces at the Happy Hours. You will get to know a lot of people fast and you will easily make new friends.
And when your hometown friends or family are coming over for a holiday you will have an amazing time together. How often do you go on holiday with your friends or family? You will definitely have more quality time and make new unforgettable memories together.
Must Read: TOP THINGS TO DO IN CURACAO
PIN THIS POST FOR LATER: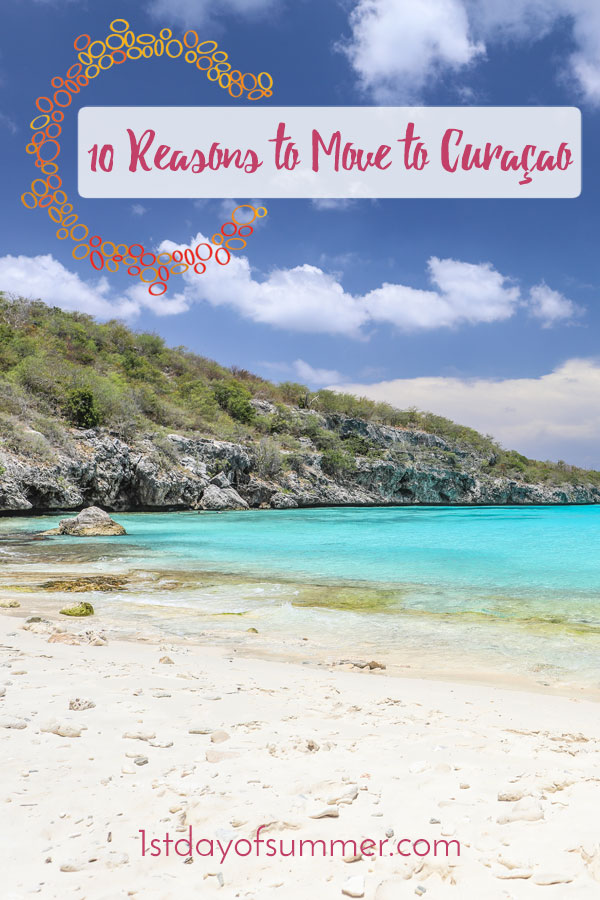 Other articles you will probably love
---