My search for the perfect beach led me to the Dominican Republic. Samana is a dramatically beautiful peninsula about a 3-hour drive North-East of the airport in Santo Domingo. It is like an island unto itself filled with thousands of coconut trees stretching into the sea. I was told it's the place with the second-highest density of palm-trees, in the world! I hope you enjoy our story and hope you will love our final verdict! Which one is the absolute best beach of Samana?
What are the best beaches in Samana?
Here are the top choices:
Playa Rincon: Uncrowded and remote with a freshwater lagoon because of the river mouth
Las Galeras (Playa Grande): The starting point for beach excursions by boat, and great for beach strolling
Playa Fronton: Breathtaking because of the immense cliff behind the beach, and the hundreds of palm trees. Only reachable by boat
Playa Coson: A long beach, lined by literally thousands of palm trees. Perfect for beach walks and surfing
Playa Bonita: Learn to surf on a pretty beach with some hidden beaches in the corner. Nice spot to watch the sunset.
The Samana Peninsula
The peninsula is a natural treasure and bigger than many of the other Caribbean islands, so there is quite a lot to explore. There is not much culture in terms of architecture and museums, but the people are amazing. Samana is still untouched and the holiday destination for the local (richer) people of the Dominican Republic. I understand why: the secluded beaches, the lush tropical forests, waterfalls, the awe-inspiring views, and the many activities make this an ideal holiday destination.
Samana has a lot of contradictions. You'll see poverty next to fancy resorts and you'll drive on brand-new highways as well as bad unpaved streets, but everywhere you go you'll meet the lovely warm-hearted Dominican people. The independent traveler will love to see this side of the Dominican Republic.
Drive from city chaos into natural parks into Samana
We took a wrong turn leaving the airport and you really don't want that. We had to take a d-tour of half an hour in the hectic and dangerous city traffic. I am used to driving in a lot of places but I must admit this place tested my nerves. It's a continuous game of who will give way before the moment of impact. Be careful of the many motorcycles and the dented and sometimes completely smashed cars. They wouldn't mind a scratch or an extra dent here and there. And you do.
The brand new highway leading to Samana is a delight to drive when you leave the crowded chaotic city. It's a toll road, mostly straight but halfway you have some winding mountainous roads crossing through Los Haites National Park.
When you hit the ocean and drive onto the peninsula of Samana, you will enter a new world: Coconut Palm World!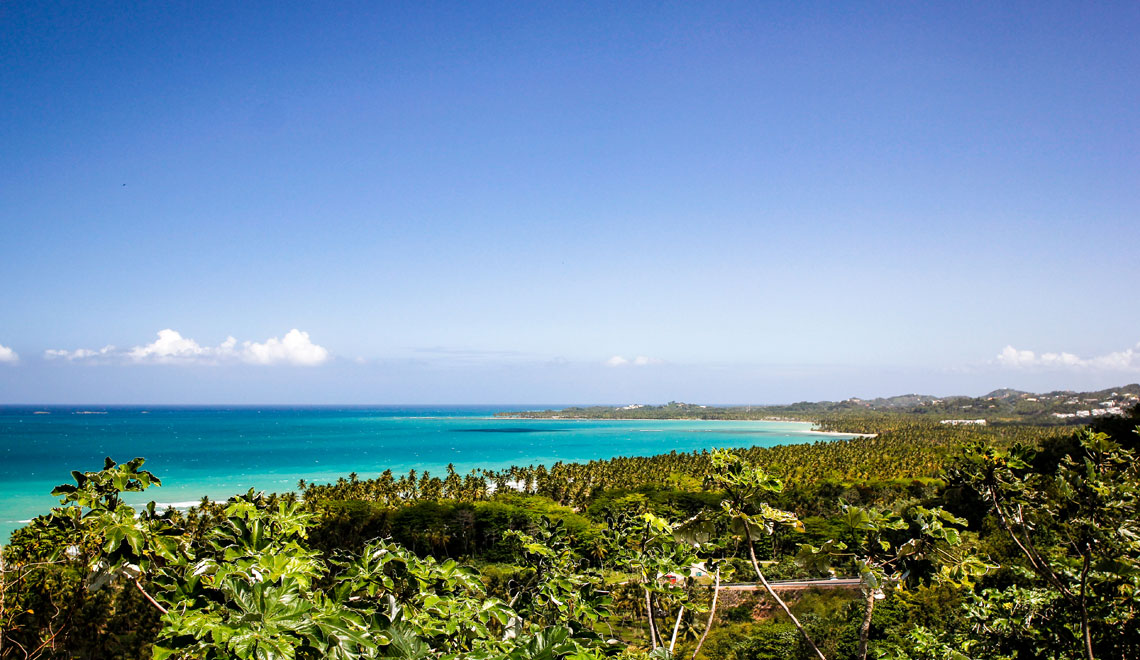 Which town to stay: Las Terrenas & Las Galeras
Las Terrenas is the main town on the peninsula, but it remains relaxed and has an easygoing beach town feel. I would suggest having Las Terrenas as a base and explore from there. Stay 2 or 3 nights in Las Galeras.
Las Terrenas is described as the touristic center of Samana. Touristic isn't the word I would choose though. It's more a lively mix of locals and European expats and thus has a vibrant social scene and a sophisticated European vibe. I visited during the high season and it didn't feel like any of the other touristic areas I visited. The village has an easygoing beach town feel to it. There are many beaches to choose from in town. Just a short drive outside of town you will find even more incredible beaches and they are quite easy to get too.
The first few nights we stayed at one of the guesthouses on the beach at Playa Bonita, located outside the center of the town. The half-moon shaped beach has a handful of tastefully landscaped hotels, has a handful of restaurants. It has a slow-paced beach life and in the winter you will find surfers riding the waves.
If you like to have a more local experience stay a few nights in sleepy Las Galeras. It's the far end of the peninsula and the best place to stay if you like to go for a whale-watching trip. We didn't stay here but it is definitely worth a visit and a great change of pace if you like peace and quiet. The main town of Samana, which is called Samana, did not seem like much.
MORE USEFUL ARTICLES ABOUT THE CARIBBEAN
Paradise beach hunting
If you love salt life as I do, Samana is the place to be! The beaches here are stunning and worth exploring. It's not the typical soft white sandy beach with calm water. But it's a bit roughed and wild. Be sure to pack a cooler with some snacks and drinks because not all beaches have services. These are my top picks and why:
Playa Rincon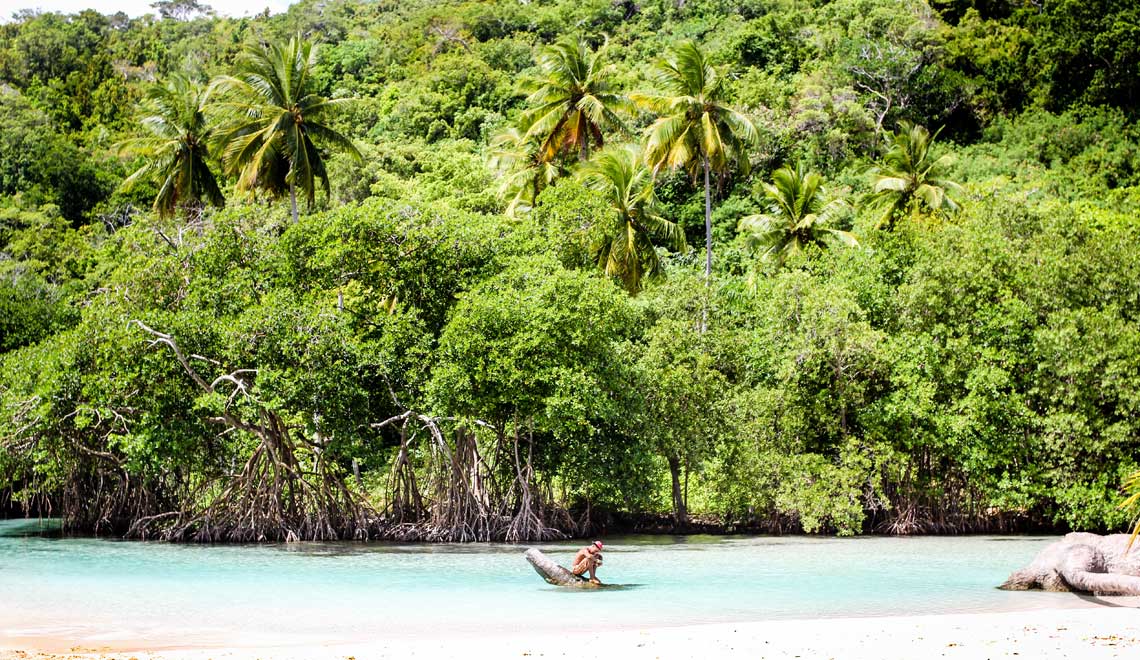 This is one of the most beautiful beaches in the entire region. Yet, it remains uncrowded and undeveloped. But why? The beach is remote and the road is a bit challenging. We reached Playa Rincon after a drive of 2 hours from Las Terrenas, because of some wrong turns and some cattle crossing the street. Even though it's a stretch and it feels a bit like the other end of the island (which actually is true) it's absolutely worth the drive!
When we finally arrived and saw the beach I made noises of OOOHHH and AAAHHH. We went to the left, driving through a big palm lane towards the spot where all the locals hang out. The 'Rio Frio' (cold river) connects to the ocean here and the beach creates a freshwater lagoon. It's cold but very refreshing and it's a gorgeous backdrop for stunning pictures.
Las Galeras Beach (Playa Grande)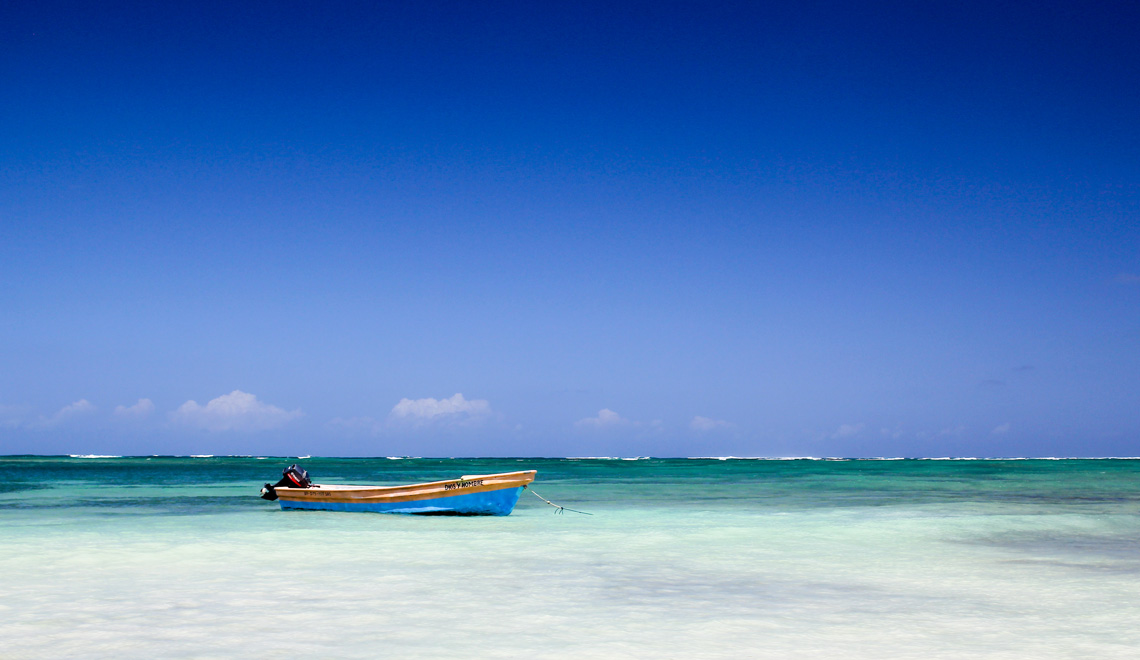 This sleepy beach town is tucked away, literally on the end of the road of the peninsula Samana. Playa grande is the starting point for most of the excursions to the remote beaches like Playa Fronton and you can go by boat to Playa Rincon from here. We stayed an afternoon sipping some Cuba Libre's at a fun beach shack underneath the tall palm trees. Strolling back and forth the shore looking at the waves hitting the outer reef.
Playa Fronton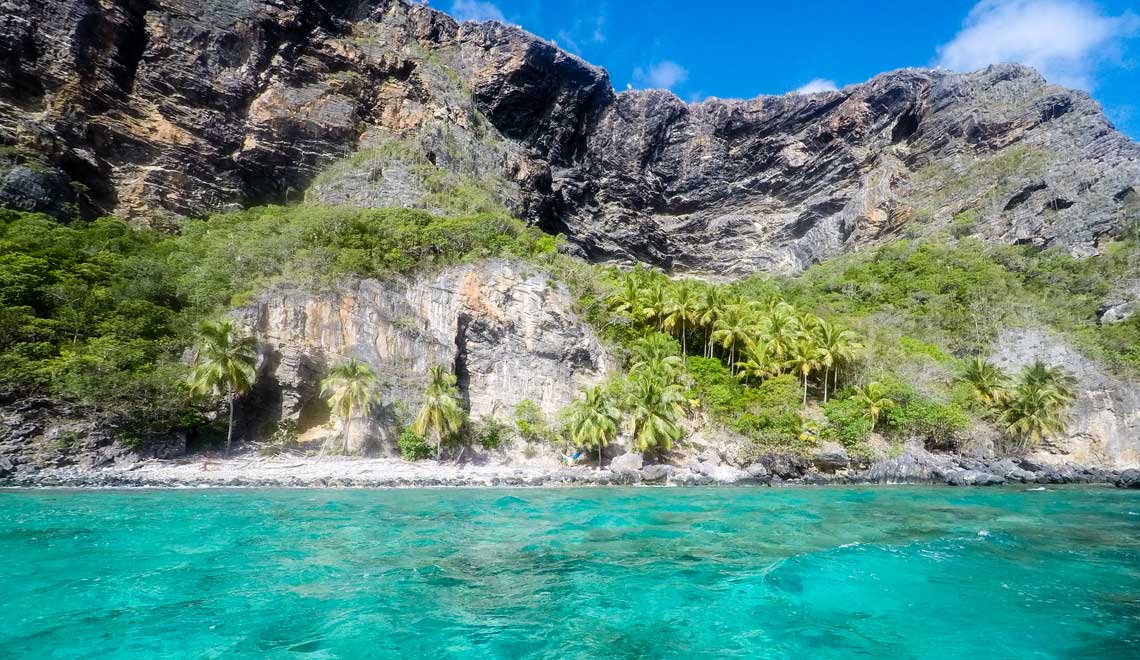 WOW, this place is breathtaking and should definitely be on your list! From Las Galeras, we went on a whale watching tour. We had a pretty rough sea so it was hard to spot anything. We arranged a private boat tour with Rambo, a local guy who was very daring getting us across the overhead waves. Normally, the ocean is very calm but we were unlucky. Cool experience but again I was glad when we were able to set our foot on this unimaginable deserted beach at Playa Fronton. The cliffside, the hundreds of palm trees made this place for me the best and most beautiful beach I have ever been to. I know this is a bold statement, but I can't imagine a better beach than this one!
Playa Coson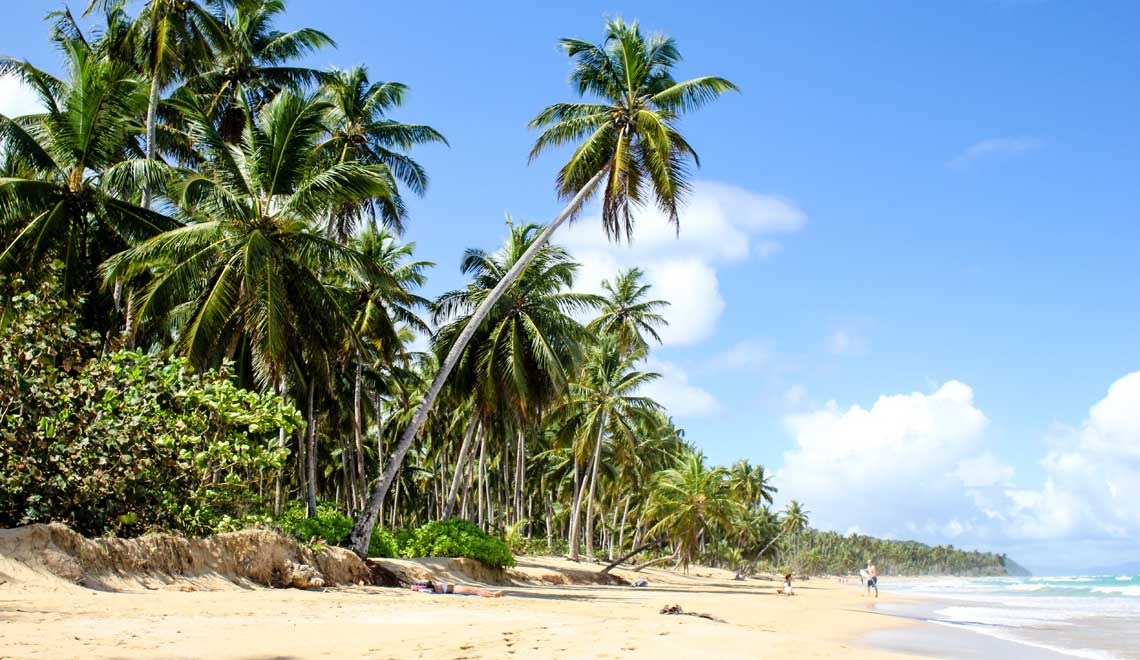 When driving onto the Samana peninsula, just before Las Terrenas, you will see a viewpoint, where you can stop to take in the beauty of Playa Coson form above. It's a forest of palm trees and a clear blue sea next to it. It's just mesmerizing.
This is a bit more touristic because of several hotels and some private residences. The beach is long, lined by thousands of palm trees. You can have a good day of surf in the beach break if the waves are up, go for a long beach walk or just relax and enjoy. We went back there a couple of times to do just that.
Playa Bonita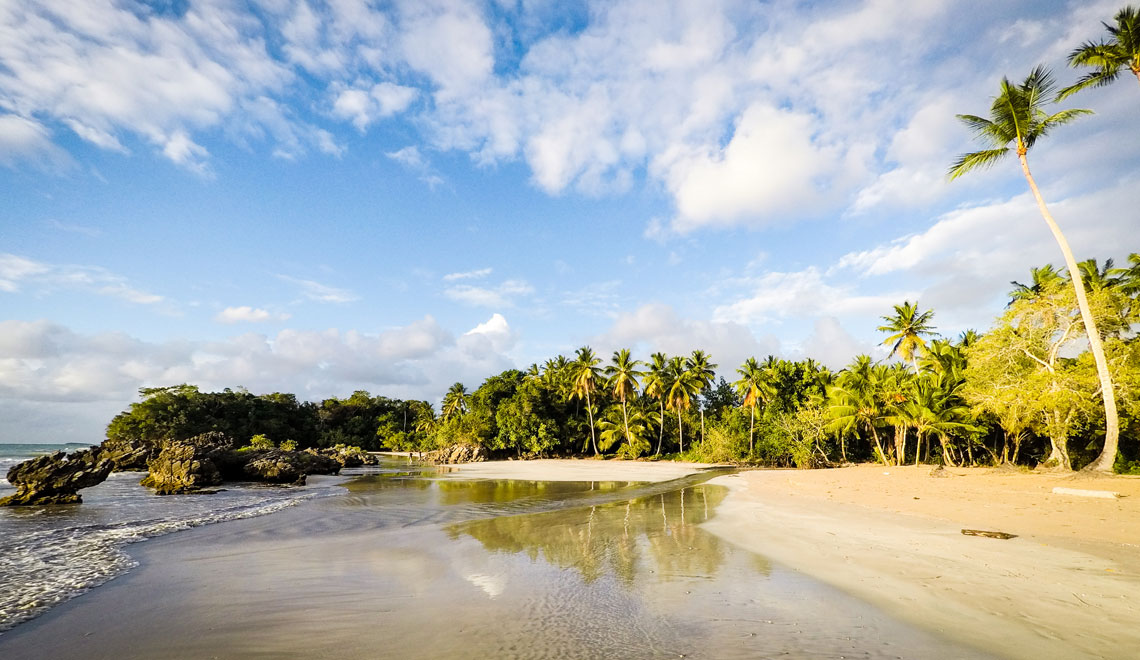 We stayed here for a few days and it's the best spot to learn how to surf. Clean beach breaks and it's always easy to get back to shore. The beach is pretty but not as overwhelming as some of the others. The beach can disappear during high tides. There are a few nice hotels and private residences to rent and to stay at. All the way to the right, you can hike to some hidden beaches and a great spot to watch the sunset.
MORE USEFUL ARTICLES ABOUT THE CARIBBEAN
Top activities in Samana
There is more to Samana the beaches. We made a shortlist for you.
Whale Watching
There are quite some boats going out, from the main beach at Las Galeras. Ask around to see if you can get on a private tour. Most boats can get quite busy. Even though the sea was rough, we were able to spot a mother whale with her young. The whale watching season is from half December until the end of March. If you are out of season, please have somebody take you to Playa Fronton.
Cascada Limón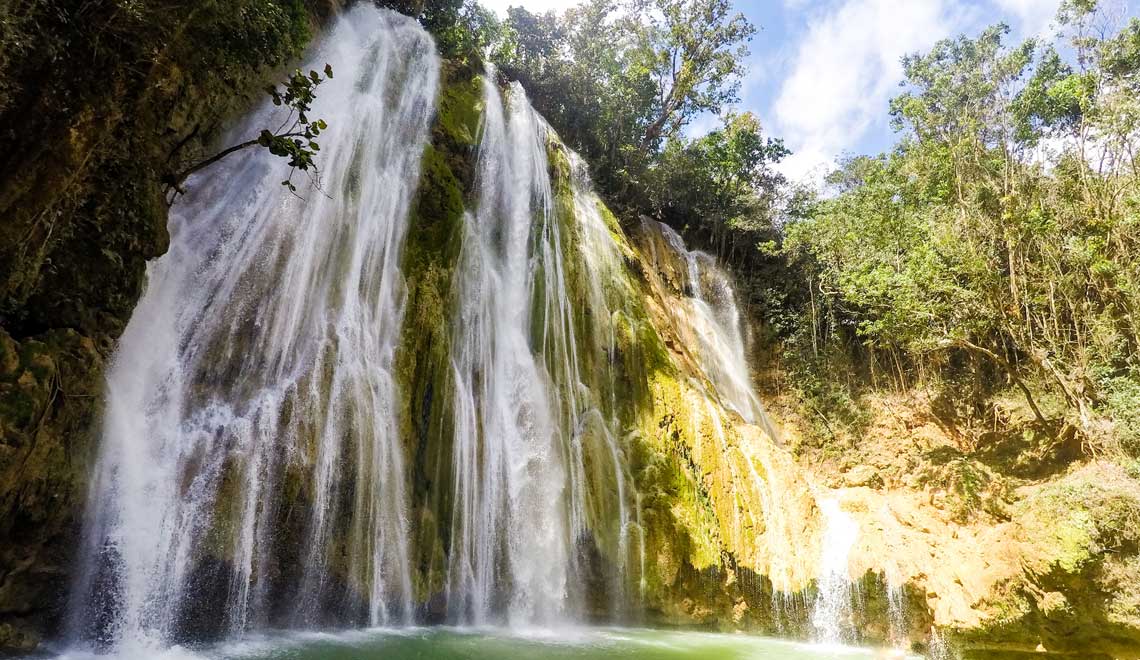 This is a touristic tour, where you horseback ride to the waterfall in Limon. The waterfall is 55 feet high and very impressive. It was a bit too touristic for me, but beautiful nonetheless. I do not suggest walking, as the trails are messed up by all the horses. There did not seem to be any difference in the quality of tours. You have to pay the tour operator that owns the horses. The people that actually walk with you and the horse, do not get paid so they rely on your tip. And they tell you all the time, so pretty annoying.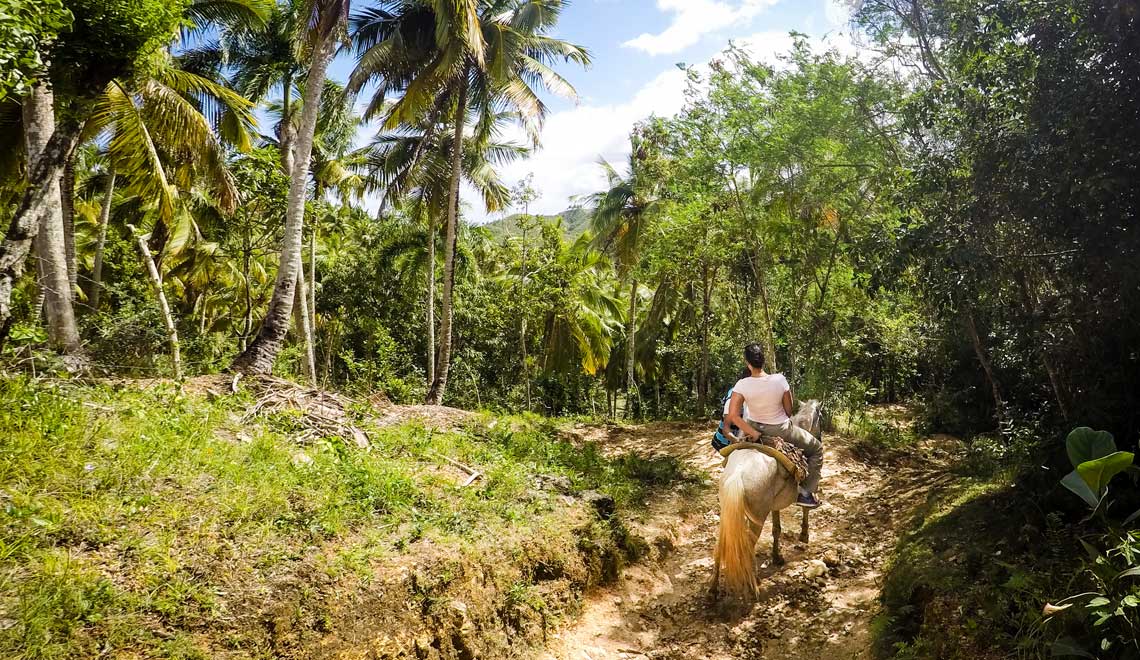 Take scenic drives through the mountains
Although we hardly saw any other tourists drive a car, we recommend it. It takes you about 2 and a half hours to get from one side to the other but there are several different roads to take. Incredible vistas with hillsides full of palm trees. I have never seen anything like it. You pass several small villages with houses right on the road allowing you to really take in the Dominican mountain life.
Surf your first waves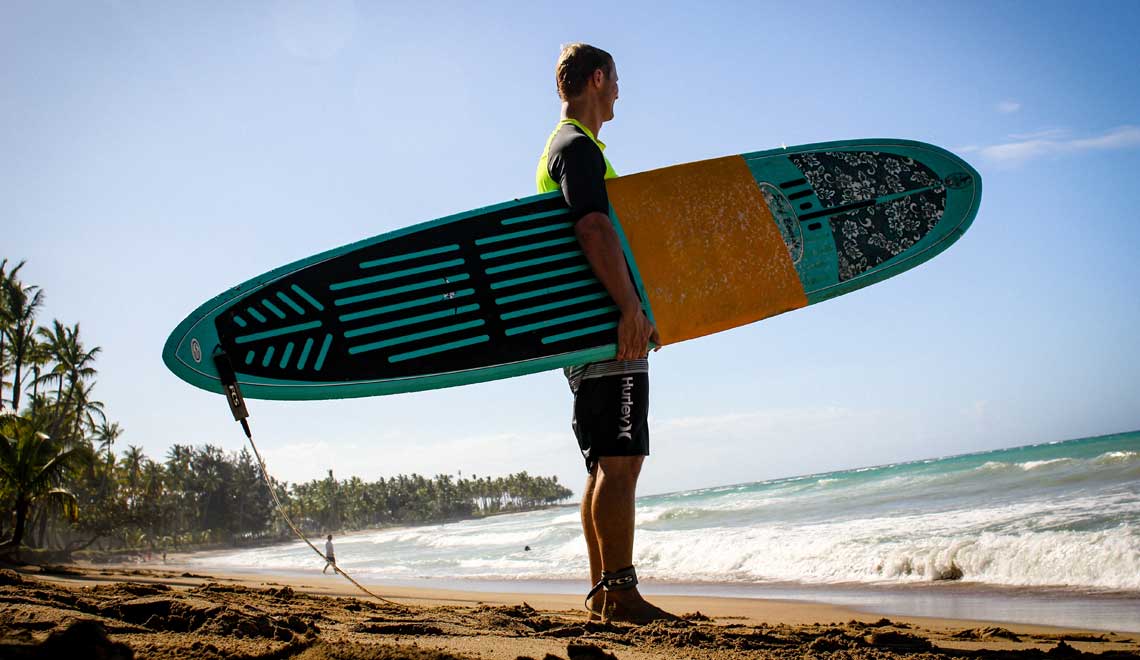 Playa Bonita is a great spot to learn how to surf. Go to Carolina's Surf School, rent a board get some lessons from the local boys and get hooked! For more advanced surfers, the beach breaks do not offer the same quality as spots like Playa Encuentro in Cabarete. However, the backdrop is incredible, there are no crowds and a lot of different breaks to choose from. This also provided a challenge, as Sebastiaan could hardly find people to surf with. The surf relies mostly on the winter swells, but that's the same in most of the Caribbean.
Kitesurfing
The whole North Coast of the Dominican Republic seems to have perfect conditions for kiting. And Samana is no different. There are popular spots in and around Las Terrenas, like Punta Popy. If you bring your kite, you will have no problem have a great time. And that backdrop, oh my.
What we didn't do but seemed worth it
Romantic horse ride on the beach at Playa Coson
Catch a ride on a moped
Ziplining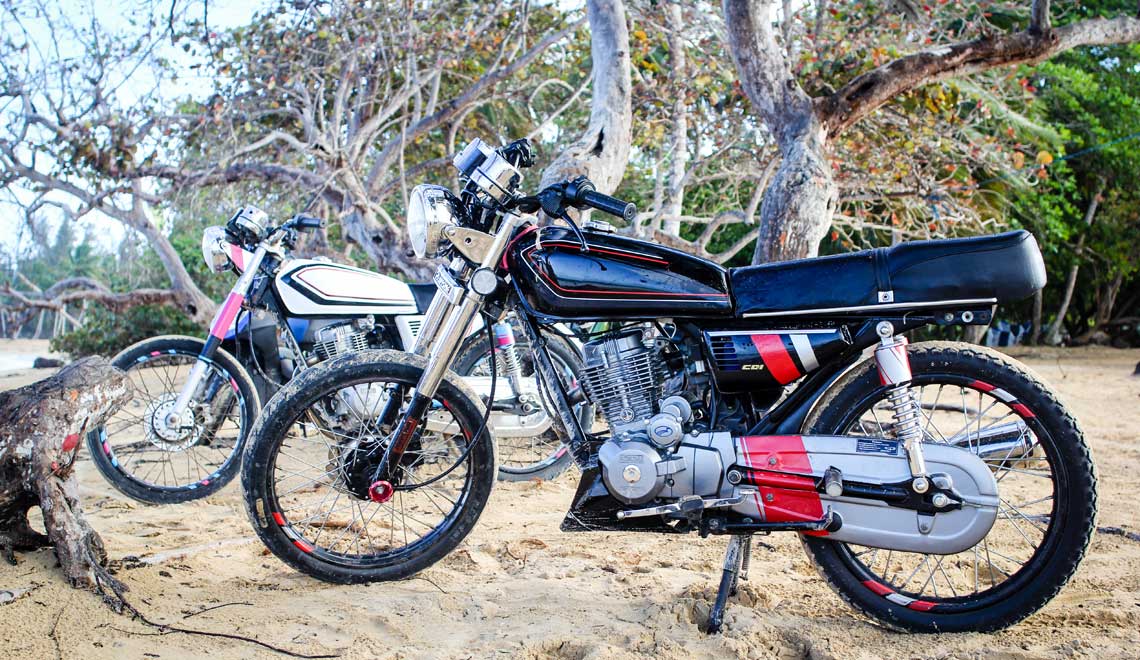 Paradise beach found! The verdict
I found my postcard-perfect beach here in Samana, Dominican Republic! Actually several!! But Playa Fronton is next level.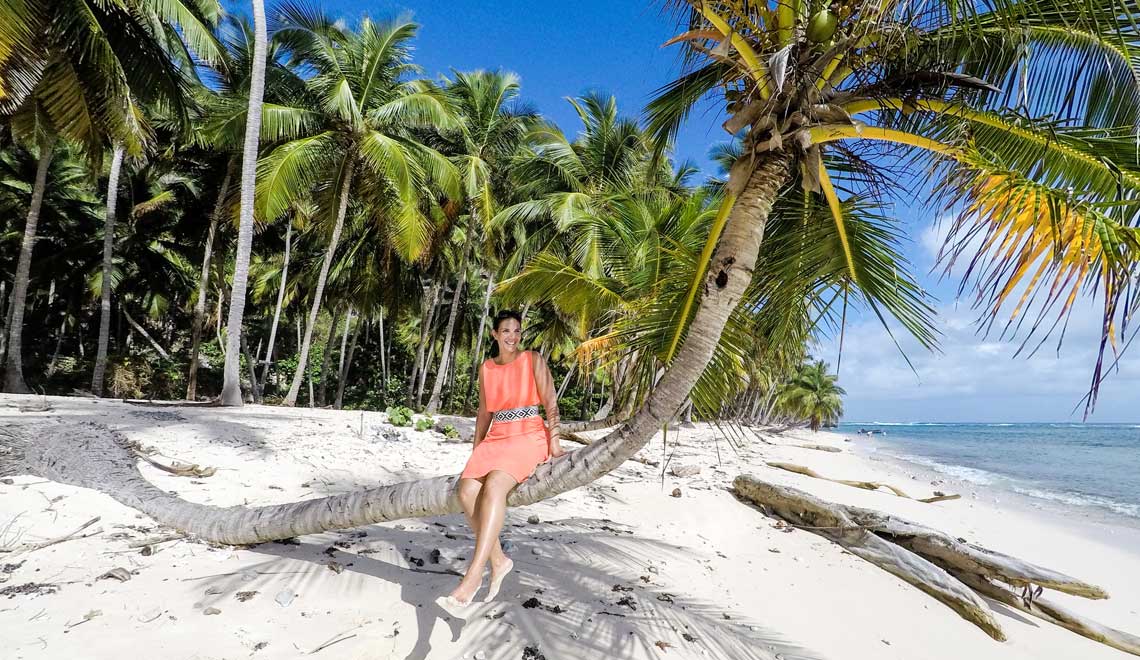 PIN THIS POST FOR LATER: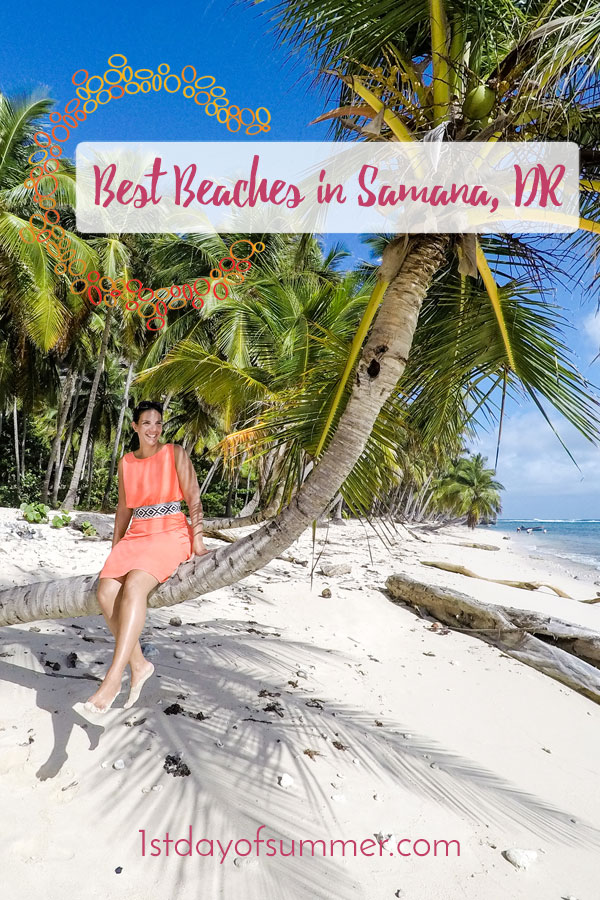 Other articles you will probably love
---